Black History Month 2014: Bossage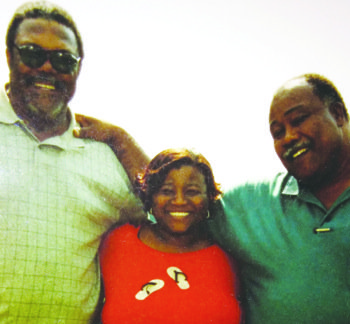 The South is a strange and beautiful creature. For as much as it exists as a proximal location below the 36/30 Parallel, the South lives and breathes, shakes and moans in much the same manner as its denizens. Among her more endearing qualities is the ability to birth people, customs, traditions, and mores that become the foundation of larger society. Among them, architecture, construction and building design count among her finery.

Two of my uncles, Clardia and Percy Ross, made their livings as builders – designing, drafting, laying drywall, and overseeing the raising of foundations. I was able to witness the social bonding and (mostly) male camaraderie among African-American builders in Mississippi through their efforts. Some of their employees had earned advanced degrees at Jackson State, Tougaloo, Alcorn, and Mississippi Valley State. Others were returning citizens, recovering substance abusers, and at-risk teen apprentices who regained pieced of their humanity alongside the learned workmen. What pride Uncle Percy and Uncle Clardia took in fashioning homes, dormitories, and offices throughout the state, all while utilizing both their raw strength and the powers of their imaginations.

There was dignity in their work and they worked with dignity. It is with them both in mind that I readily took on the first edition of the 2014 Washington Informer Black History Month special editions. It would have been relatively easy to examine the majestic structures of African antiquity, or even the thousands of enslaved Africans in America who built The White House and The U.S. Capital (as documented in Jesse J. Holland's Black Men Built the Capitol: Discovering African-American History In and Around Washington, D.C.) and Ivy League Colleges (as examined in Craig Steven Wilder's Ebony & Ivy). Too easy.
Often the recent past is overlooked for the less tangible. Like my own family, many of our readers' families are full of professional and lay builders. These men (and women) raised the homes, churches, and university buildings in which we were born and reared. Their design elements spoke to the surreal levels of their ingenuity and redefined an industry that rarely welcomed them or supported their efforts. In the construction and architecture trades, the term bossage is used to describe a stone in a building, left rough and projecting, to be carved into shape as the structure is completed. It is the evolution of the undefined into what becomes, in many instances, the building's character.

It is with this special edition, "Bossage," that The Informer celebrates the ingenious professions crafted from raw stone by African-American builders, architects, and construction workers.

Read & Enjoy,
Shantella Y. Sherman
Editor, Special Editions