A Design Supreme: One on One with Architect Melvin Mitchell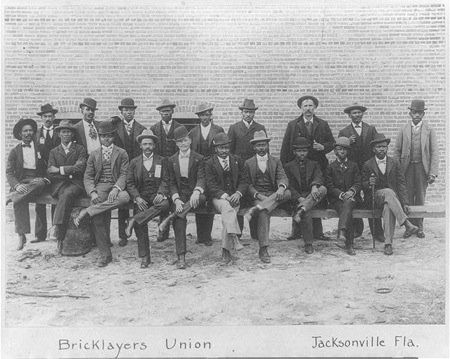 Melvin Mitchell is excited about architecture. One hears it in the lilt of his voice when discussing design and sees it in the determination of his gaze while drafting. As the President and CEO of the 40-year-old, D.C.-based firm, Bryant Mitchell, PLLC, Mitchell embodies the strategic planning, stellar skillset, and cultural awareness necessary to remain vital and vibrant in shifting markets. Equally impressive, Mitchell is a scholar, who is able to dissect and reformulate the abstract using passion of Harold Cruse and genius of John Coltrane so to do. A former architecture professor at Howard University, Mitchell once served as Director of the School of Architecture & Planning at Morgan State University, as well as the D.C. Board of Architecture. Mitchell's critically-acclaimed work, "The Crisis of the African American Architect," posits black genius as the foundation for original modern American music, dance, art, and possibly architecture; that architecture should have been an integral part of black cultural excellence that was asserted during the Harlem Renaissance; and that Black America had abdicated responsibility to others for housing her people. Mitchell spoke with the Informer about African-American architecture and its often overlooked significance in world culture.
WI: You originally defined black architecture in 2002, along the same lines as jazz, eventually likening black architecture to the visual works of Le Corbusier and Frank Lloyd Wright. You evoked the artistry of Spike Lee and John Singleton, etc. to make comparable artistic nuances between black architecture and other creative forms. In the same manner as a musician feels his way through music, often with closed eyes, is it possible so too for architects?
MM: The musician and the architect share a great deal in common as each strive to create their art form. Music is audial and architecture is visual so an architect closing his/her eyes anywhere along the process of making architecture might seem to be counter-intuitive. However, while each must resort to either writing or drawing — sometimes both — in the creative process, each one must dream and feel / see in their mind a vision of what they are striving to create. I reflect on a story I heard Alice Coltrane tell about how John retreated into his upstairs study to create and write A Love Supreme. If Trane had been an architect there is no doubt that he would have gone through a similar process in creating a great work of architecture.
WI: Can you see a shift as well between architecture as a "White Gentleman's Profession" and a new breed of designers similar to the jazz to hip-hop model?
MM: There is definitely a need for a symbolically distinct name that captures what this new 21st century African American architect must be about as a relevant leader in our larger struggle for cultural parity and financial sufficiency as a people. Architects — Black or other — are still extremely leery of the conjoining of the word "Black" and the word "architecture" (they are convinced that this would not be good for 'business'). That is unfortunate in that the word "architecture" by itself carries an unmistakable connotation of "whiteness" or "white architecture" as a default position. I introduced the term "black architecture" as a push-back if you will.