Fairer, But Certainly Able
2/5/2014, 3 p.m.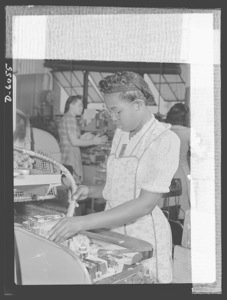 African-American women architects & builders have been around since the inception of the industry – whether formally trained and licensed, like Norma Sklarek, Amaza Meredith, and Louise Brown, or more informally, like the thousands of women trained in construction arts during World War II. Many designed college dormitories, almshouses for the poor or wayward, and private homes. Others led the charge into corporate structures, including embassies and palaces. Citing the works' connection to their ongoing desire to 'uplift the race,' these women are herein saluted by the Informer as innovating and compassionate groundbreakers.
NORMA MERRICK SKLAREK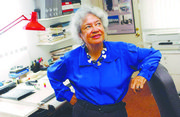 Norma Merrick Sklarek was the first African-American woman in the country to become a licensed architect. Sklarek, who was born in Harlem, New York to Trinidadian parents and earned her Bachelor of Architecture from Barnard College at Columbia University, was a pioneer in the architecture world, helping produce landmarks such as Terminal 1 at Los Angeles International Airport and the American Embassy in Tokyo.
After becoming the first African-American woman to pass the New York state exam in 1954, Sklarek went on to break many other barriers throughout her career, becoming the first black woman to earn a license in California, in 1962, and being elected a fellow of the American Institute of Architects, the highest designation bestowed by the professional group, in 1966.
On her first attempt, Sklarek passed the four-day state licensing exam and, in 1955, was hired at Skidmore, Owings & Merrill, a leading architectural and engineering firm.
Sklarek coordinated the technical aspects of major projects, including the California Mart, Pacific Design Center, Fox Hills Mall, San Bernardino City Hall, Leo Baeck Temple and the U.S. Embassy in Tokyo.
In her honor, Howard University offers the Norma Merrick Sklarek Architectural Scholarship Award.
AMAZA LEE MEREDITH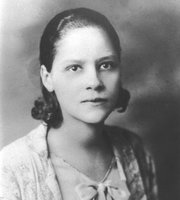 Amaza Lee Meredith was born in Lynchburg, Virginia on August 14, 1895. Meredith graduated at the top of her class and enrolled at the Virginia Normal and Industrial Institute, now Virginia State University.
She taught in Botetourt County and then moved to Brooklyn, New York in 1926 where she enrolled in the Teacher's College of Columbia University. Meredith developed interior decorating and design skills and in the field of business coordinated color schemes for campus buildings. She also pursued architectural interests, and in 1939, completed her own home, which she fully designed and built adjacent to the campus of Virginia State. Her home, which she named "Azurest South," was considered to be "one of the most advanced residential designs in the state in its day" and a bold investigation of the International Style, a style that espoused a complete break with architectural traditions. According to the 1910 U.S. Census only 59 Blacks were active as architects and another 47 as draftsmen. In the ensuing decades, Amaza enjoyed a limited architectural career designing for friends and family in Virginia, Texas, and Sag Harbor, a Long Island (NY) resort.
LOUISE HARRIS BROWN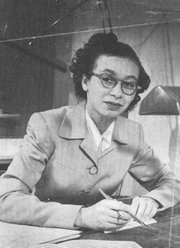 Louise Harris Brown was the structural engineer for this site, as well as others for the architect. Louise took a night class at Chicago's Armour Institute (later renamed Illinois Institute of Technology) when she was just 17. She went on to get a degree in architecture and later went back to school for a civil engineering degree. After working for an architecture firm located in downtown Chicago, she became the second licensed African-American female architect in America. Brown went to work for Frank L. Kornacker and Associates, a prominent engineering firm in Chicago, where she worked on 860-880 Lake Shore Drive. She was responsible for the structural calculations for the reinforced concrete and steel structures, as well as residential, office and public buildings. Completed in 1951, the glass and steel high-rise towers revolutionized urban residential architecture due to its clean lines and minimalist design and exposed structure. It has been granted Chicago Landmark status and placed on the National Register of Historic Places.