Phillips Collection Teams with UNCF
Internships, Fellowships Offered to Assist Black Students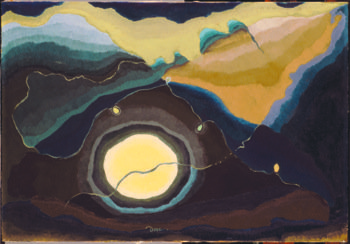 A nationwide program to address diversity in the museum field has launched just in time for Black History Month.
Officials at the Phillips Collection in Northwest, which features paintings by renowned artists such as Renoir, Rothko, van Gogh and Diebenkorn, have joined with the United Negro College Fund (UNCF) and the Association of the Art Museum Directors' (AAMD) in a $100,000 pilot initiative that officials said will place 13 college juniors from private and public historically black colleges and universities in major American art museums.
Students from such educational institutions as Howard University, Bowie State University, Jackson State University, the University of the District of Columbia, and several others will receive paid internships for a full semester and will receive career and job readiness coaching and professional development training.
The National Endowment for the Arts in Northwest, the Henry Luce Foundation in New York, Samuel H. Kress Foundation in New York, and members of the AAMD have also provided support for the new initiative which kicked off last month.
"Often, the biggest barrier for minorities seeking entry to a field is the lack of a clear opportunity and the difficulty of building a network of connections," said Larry Griffith, senior vice president of Programs and Student Services at UNCF, in Northwest.
"We are thrilled to partner with AAMD to help minority students gain the professional experience they need for successful careers in the arts," said Griffith, who holds a bachelor of science degree from the College of William and Mary and a masters of education in educational leadership from the University of Delaware.
Fewer than five percent of 220 member art museums employ minorities in senior management positions, said Christine Anagnos, AAMD's executive director.
Anagnos said the partnership creates a pathway for successfully increasing the percentage of minorities in the arts over time, by introducing students to leaders in the museum field, nurturing their interest in art and art museums, and helping to expose and prepare them for a wide range of jobs in museums and future educational opportunities.
"AAMD is committed to increasing diversity in the field, which is one way of ensuring that our museums serve and reflect communities across the country," she said. "We are excited to be collaborating with the UNCF on this initiative, given their track record of working with leaders in other industries on similar programs."
UNCF, which has more than 17 years of experience in creating pipeline programs for students of color, will play a vital role in the initiative, officials said.
The initiative also includes recruitment of university and college partners, student outreach and recruitment, application management, and a career and job readiness component.
Additionally, UNCF will act as the fiscal agent, administering the program funds and coordinating payments of stipends to the Fellows.
As part of the program, selected Phillip Collection officials and AAMD member museums, which include Spelman College Museum of Art, Clark Atlanta University Art Galleries, the Frist Center for the Visual Arts in Tennessee, the Birmingham Museum of the Arts and several others, will provide stipends to students for 12 weeks in the spring 2014 semester.