Phillips Collection Teams with UNCF
Internships, Fellowships Offered to Assist Black Students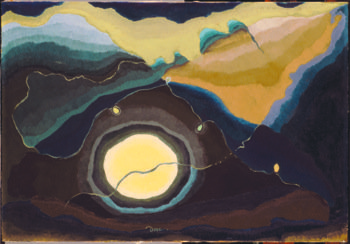 Fellows are expected to work a minimum of 15 hours each week and museum and AAMD members will serve as mentors to them in an effort to offer an additional level of direct, personal engagement beyond their experiences in different museum departments, Anagnos said.
AAMD also will engage education experts from within the field to assist in the design and execution of the professional development and career-readiness training portions of the program, and support the longer-term career placement requirements for students, as needed.
Dorothy Kosinski, the director of the Phillips Collection, where many critically-acclaimed Impressionist and modern works fill the walls, said museum officials are thrilled to be a part of the initiative.
"This collaboration has the potential to reveal the next generation of innovative, exceptional museum professionals and the Phillips welcomes the opportunity to foster the participants' professional growth through mentorship and assigning mission-critical projects," Kosinski said.
The Phillips Collection counts as one of the world's most distinguished collections of Impressionist and modern American and European art.
The collection offers an original and experimental approach to modern art by combining works of different nationalities and periods in displays that change frequently.
Phillips also produces educational programs for K-12 teachers and students, and for adults.
"We hope that by continuing this initiative over time we can have a significant impact on diversity in museum management, making the field more representative of the United States," Griffith said.