PRIEBUS: RNC Celebrates Black Republican Trailblazers
Reince Priebus | 2/5/2014, 3 p.m.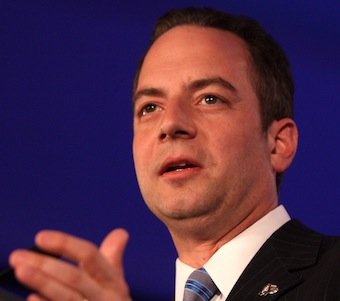 Our three trailblazers and keynote speaker have had distinct careers, but all have been pioneers who leave a lasting legacy on the American landscape. We honored their accomplishments at our annual Republican Trailblazer Awards in February – and hopefully inspired a new generation of leaders.
But that work goes far beyond one month or one event. To continue to connect our party with black voters and communities across this country, the Republican National Committee launched a voter engagement effort that's unprecedented in the Party's history.
It's about getting to know people where they live, work, and worship. Republicans – staff and volunteers – are in communities sharing our ideas and values with voters who may not have heard from us before.
Why are we doing this? Because we want to make sure every American has the chance to achieve his or her vision of the American Dream. But in too many places, the economic gap is widening, schools are underperforming, and families are still struggling. Republicans believe in solutions that fix these inequalities.
All Americans should have equal opportunities and the chance to build a successful life. That's our philosophy as a party – and to make it a reality we're going to need a new generation of Sara Harpers and Bill Brookses and Louis Sullivans. So we honor the trailblazers of the past, we draw inspiration for building a better future.
Reince Priebus is chairman of the Republican National Committee.