Small Business Owner Optimism Hits Highest Level in Five Years
Small-Business Cash Flow, Hiring Up as Economy Improves; Retirement Concerns Persist
2/5/2014, 8:47 p.m.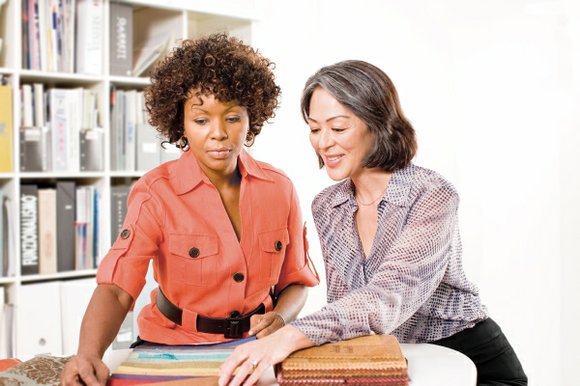 In the January survey, a majority of small business owners (55 percent) said if money were no object they would opt to continue working full or part-time, while 26 percent said they would retire completely, 13 percent would start another business and only 4 percent would choose to work for someone else.
Small business owners still have some financial concerns about retirement but are feeling a little more optimistic: About two-thirds of small business owners (66 percent) anticipate that they will have enough money to live comfortably in retirement (up from 63 percent in third quarter 2010, when businesses were last surveyed on retirement).
· More than half of business owners (57 percent) are either very or moderately worried about not being able to pay medical costs for a serious medical issue in retirement. In third quarter 2010, 64 percent were worried. About half of business owners (55 percent) are either very (26 percent) or moderately worried (29 percent) that they will not have enough money in retirement. The percentage reporting worry in third quarter 2010 was 64 percent.
· Fewer business owners are worried about building back retirement income lost in the recession (50 percent are either very or moderately worried, down from 68 percent in third quarter, 2010). This latest finding may indicate that small business owners are feeling more positive about the performance of retirement funds and the market in general.
Small Business Index Key Drivers
Wells Fargo, together with Gallup, surveys small business owners quarterly across the nation to gauge their perceptions of their present situation (past 12 months) and future expectations (next 12 months) in six key areas: financial situation, cash flow, revenues, capital spending allocation, hiring, and credit availability.
About the Small Business Index
Since August 2003, the Wells Fargo/Gallup Small Business Index has surveyed small business owners on current and future perceptions of their business financial situation. The Index consists of two dimensions: 1) Owners' ratings of the current situation of their businesses and, 2) Owners' ratings of how they expect their businesses to perform over the next 12 months. Results are based on telephone interviews with 603 small business owners in all 50 United States conducted Jan. 6-10, 2014. The overall Small Business Index is computed using a formula that scores and sums the answers to 12 questions — six about the present situation and six about the future. An Index score of zero indicates that small business owners, as a group, are neutral — neither optimistic nor pessimistic — about their companies' situations. The overall Index can range from -400 (the most negative score possible) to +400 (the most positive score possible), but in practice spans a much more limited range. The margin of sampling error is +/- four percentage points.
About Wells Fargo
Wells Fargo & Company (NYSE: WFC) is a nationwide, diversified, community-based financial services company with $1.5 trillion in assets. Founded in 1852 and headquartered in San Francisco, Wells Fargo provides banking, insurance, investments, mortgage, and consumer and commercial finance through more than 9,000 stores, 12,000 ATMs, and the Internet (wellsfargo.com), and has offices in more than 35 countries to support the bank's customers who conduct business in the global economy. With more than 270,000 team members, Wells Fargo serves one in three households in the United States. Wells Fargo & Company was ranked No. 25 on Fortune's 2013 rankings of America's largest corporations. Wells Fargo's vision is to satisfy all our customers' financial needs and help them succeed financially. Wells Fargo perspectives are also available at blogs.wellsfargo.com.
About Gallup
For more than 70 years, Gallup has been a recognized leader in the measurement and analysis of people's attitudes, opinions and behavior. While best known for the Gallup Poll, founded in 1935, Gallup's current activities consist largely of providing marketing and management research, advisory services and education to the world's largest corporations and institutions.
Complete survey results available upon request or on the Wells Fargo Business Insight Resource Center.