Bowser Wins Ward 4 Straw Poll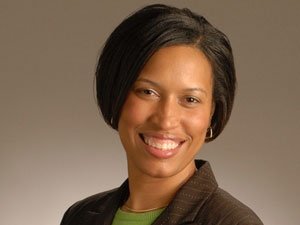 D.C. Council member Muriel Bowser's mayoral campaign continued to gain steam with another prominent straw poll win against incumbent Vincent Gray and eight other challengers.
Bowser, who represents Ward 4, tallied 322 votes, or 49 percent of the vote, in a Ward 4 Democrats poll on Wednesday. The veteran council member soundly defeated Gray, who received 223 votes, and she says she knows why.
"The people of Ward 4 want a new mayor," Bowser, 41, said after the results were announced.
The straw poll victory is Bowser's second in recent weeks. On Jan. 18, she shocked many in the District's political establishment by defeating Gray, 71, in a poll conducted by the Ward 8 Democrats.
In Wednesday's poll, District entrepreneur Andy Shallal got 33 votes, while D.C. Council members Vincent Orange (D-At Large), Tommy Wells (D-Ward 2), and Jack Evans (D-Ward 2) got 23, 21 and 13 votes, respectively. Former State Department official Reta Jo Lewis received eight while District resident Carlos Allen did not get any votes.
Bowser did not garner the Ward 4 Democrats' backing because she didn't receive 60 percent of the votes tallied as required by the organization's bylaws, though she said she is undeterred by the lack of a formal endorsement.
"We are going to the Ward 3 and Ward 7 Democrats meetings [soon] to make our case for a new mayor in the city," she said.