COMMENTARY: Martin vs. Incognito — The Bullying Incident That Won't Go Away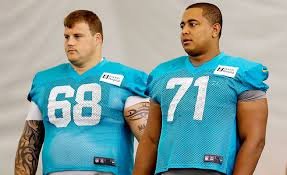 What shouldn't be overlooked is that Incognito has had a bit of a bumpy past. Prior to becoming a Dolphin, the nine-year-veteran experienced a few troublesome seasons with the St. Louis Rams. He earned the reputation as one of the dirtiest players in the game and while he was in Miami, he did nothing to change that. Now, with this bullying issue hanging over his head, it could be even more challenging for him to find a franchise that would want to sign him.
Incognito's role in this bullying matter led the Dolphins to suspend him for eight games last season. However, Miami compensated Incognito for the last four games, and he's filed an appeal with the NFL to regain lost wages for the first four games.
Since this issue surfaced, Dolphins players have constantly supported Incognito and denied Martin's allegations that the organization created an environment that was conducive to hostility. Martin has not looked to his teammates for a great deal of support — and didn't receive much — instead relied on the recorded voice and text messages to make his point.
During the offseason, it will be interesting to see how much interest various NFL teams show toward Martin and Incognito. By that time, we'll have the findings of the league's investigation which could go a long way in determining how each player is viewed. There are certainly NFL teams that could use these players' services. I believe both players will be signed to separate teams, and that once the 2014 season begins, we'll put this bullying incident behind us.