Sharpton, NAN Hold Inaugural Black History Month Luncheon
2/6/2014, 2:46 p.m.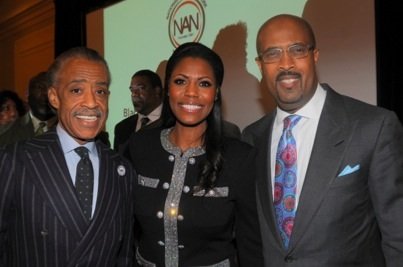 Rev. Al Sharpton convened the inaugural Black History Month Awards Luncheon on Feb. 5 at the Beverly Hilton Hotel in Beverly Hills.
The program honored local leaders and corporations that have worked in the tradition of Dr. Martin Luther King Jr. to promote Black culture and achievement.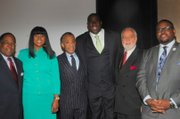 Former NBA player Magic Johnson co-chaired the luncheon along with Sharpton.
The honorees included: Danny Bakewell Sr., Publisher of the Los Angeles Sentinel; Honorable Aja Brown, Mayor of Compton, Calif.; Jon Platt, President North America, Warner/Chappell Music; Reverend Xavier L. Thompson, Pastor, Southern Missionary Baptist Church; and Univision Communications Inc.