Blacks Encouraged to Get Tested for HIV/AIDS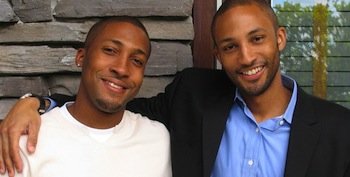 As the nation marks the 14th annual Black HIV/AIDS Awareness Day on Friday, health officials say African-Americans continue to be disproportionately affected by the disease.
According to the U.S. Centers for Disease Control and Prevention, although African-Americans make up just 12 percent of the U.S. population, they represent 47 percent of the nation's new HIV diagnoses.
Additionally, while new HIV infections among black women have declined in recent years, a growing concern centers on those between the ages of 17 and 34 who've been diagnosed with HIV but are waiting longer before starting medications.
"More must be done to scale up core evidence-based interventions in geographic areas and among key populations that have historically been left behind and stand to benefit from them the most," said Kali Lindsey, deputy director of public policy for the Foundation for AIDS Research. "Public health scientists have convincingly demonstrated that African-Americans are tested for HIV just as frequently as other racial groups and do not engage in any more high-risk behaviors than others, but are still more likely to be diagnosed with HIV, receive an AIDS diagnosis, and/or die from the disease."
The Awareness Day, recognized annually on Feb. 7, is a nationwide testing and treatment community mobilization initiative that encourages black people to get educated, tested and treated.
Chris Barnhill, 27, a D.C. native and award-winning HIV/AIDS activist and motivational speaker who was born HIV-positive, said discovery of his status at 16 motivated him to promote HIV/AIDS and personal awareness.
"I felt I had to get the message out to my peers on how to take preventive action," Barnhill, a student at the Catholic University of America, recalled thinking after being diagnosed.
Barnhill has spent the past 10 years speaking to audiences about the impact and responsibility of being HIV-positive. He joins other prominent activists such as Sheryl Lee Ralph, Alicia Keys, Tavis Smiley and the Rev. Al Sharpton in mobilizing against the spread of HIV/AIDS.
D.C. is one of several large cities across the country where the epidemic shows no signs of slowing. Ward 7 Council member Yvette Alexander said late last year during the release of the District's HIV/AIDS Report Card that virtually everyone in the city has been touched by HIV or AIDS in some way.
She said the city has been successful in offering free testing at several Department of Motor Vehicles' offices, as well as using churches to get the word out about testing. However, she said, more focus also should be on the senior population, whose HIV/AIDS infection rate continues to grow.
"We have to make our seniors aware, along with our geriatric physicians, in terms of testing," said Alexander, who said she gets tested herself. "I reach out to our physicians and say 'no matter how old your patient, is or how young your patient is, you should offer the testing.'"