Blacks More Susceptible to HIV/AIDS
Officials Observe Awareness Day By Urging All to Get Tested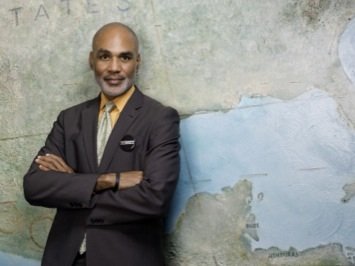 The message for this year's National Black HIV and AIDS Awareness Day remains the same: Get tested.
Officials at Whitman-Walker Health, a community health center based in Northwest that specializes in HIV/AIDS care, are offering free testing through their mobile unit and at the Elizabeth Taylor Medical Center on 14th Street NW.
Officials said appointments aren't required, particularly during National Black HIV and AIDS Awareness Day, February 7.
"In the District of Columbia, black men and women continue to bear the brunt of the HIV epidemic," said Don Blanchon, executive director at Whitman-Walker.
"Three out of every four people with HIV in D.C. are black. One in three black gay or bisexual men in D.C. has HIV. At Whitman-Walker, a large number of our new HIV diagnoses are among young, gay, black men," Blanchon said.
Testing locations around the District include Bachelor's Mill in Southeast, the Anacostia Metro Station, and the Elizabeth Taylor Medical Center.
Officials at the Centers for Disease Control and Prevention (CDC) in Atlanta said African Americans make up just 14 percent of the total U.S. population, but account for 44 percent of all new HIV infections.
In 2010, among black or African American males in the country, male-to-male sexual contact was associated with an estimated 72 percent of new HIV infections, CDC officials said.
African American men ages 13 to 24 who have sex with men accounted for 45 percent of new HIV infections and that group had the highest incidence of any age, racial or ethnic subgroup.
An Emory University study presented in 2012 at the International Conference on AIDS in Washington, D.C., noted that there are elevated rates of new HIV infections among African-American gay and bisexual men.
The study, which focused on six cities including Atlanta, Boston, New York, Los Angeles, San Francisco and Washington, D.C., noted that black men who have sex with men contracted HIV at a rate of nearly 50 percent higher than white men who have sex with men.
The study, which enrolled 1,553 participants, revealed that black men 30 and younger contract HIV at an annual rate of three times that of young white men who have sex with men.
"It is vital that Black men and women receive ongoing primary medical care along with information and education on how to protect against HIV," Blanchon said.
"That is why Whitman-Walker Health offers high quality HIV health care. We provide free HIV testing, education about how to prevent HIV, and medical care for those who do have HIV. We want to empower the entire community to protect their health and their lives."
One look at the AIDS epidemic in Black communities makes it easily discernable that tools exist to end the AIDS epidemic in America, said Phil Wilson, president and CEO of the Black AIDS Institute in Los Angeles.
Most blacks are unaware or have misinformation about the new tools that could change the trajectory of the AIDS epidemic in their community and dramatically reduce their risk of HIV infection, Wilson said, noting that the Black AIDS Institute's black treatment advocate networks (BTANS) are hosting Pre-exposure Prophylaxis (PrEP) forums around the country to raise awareness and educate communities.
PrEP counts as a treatment for individuals not infected with HIV. It uses one of the antiretroviral treatments that those with HIV and AIDS use to prevent the acquisition of the virus. In clinical trials, when used properly, PrEP reduced the risk of contracting HIV by more than 90 percent, health officials said.
"Thirty-five years into this epidemic and with all we know about HIV, we still have alarming rates of new HIV infections in this country," Wilson said. "PrEP has the promise to break the back of the HIV epidemic in our community. That's a conversation we must have."