Candidates of Color Compete for Jim Moran's Seat in Va.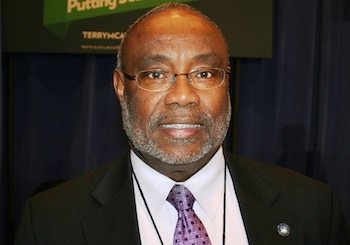 Four African-Americans and a Latino are among the candidates vying for the U.S. House seat being vacated by Virginia Rep. James "Jim" Moran (D-8th District).
Moran, who has served 23 years in Congress, announced his retirement in early January from the predominantly-Democratic district, which includes Arlington County, parts of Fairfax County, and the cities of Falls Church and Alexandria.
The Democratic and Republican primaries, in which candidates will run for the seat, are both scheduled for June 10.
Alexandria, Va., Mayor William D. Euille, 63, reportedly announced his candidacy by emailing "I'm in!" to supporters on Jan. 30. A Democrat, Euille became the city's first African-American mayor when he was elected in 2003.
Alexandria State Delegate Charniele L. Herring (D-46th District) will resign her position in March as chair of the Va. Democratic Party to run for Rep. Moran's seat. Herring, 44, was the first African-American woman to head the Commonwealth's Democratic Party. She was also the first African-American woman to represent Northern Virginia in the General Assembly upon election to the House of Delegates in 2009. She has served as the body's minority whip since 2012.
"Today, we need leaders who are willing to champion progressive values while still being able to reach across the aisle to find common-sense solutions for the challenges our nation faces," Herring said, according to the Richmond Times-Dispatch.
Lavern Chatman, former president and CEO of the Northern Virginia Urban League, announced her candidacy on Feb. 5.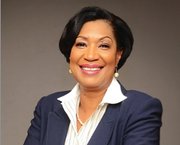 In a statement posted on the blog "Blue Virginia," she said, "I will fight to protect federal workers from budget cuts pushed by reckless politicians. I will fight for continued improvements in education, for women to make their own health care decisions without government intrusion, and for economic fairness for working families."
A lifelong Northern Virginian from a working class family, Chatman said she understands "what it means to work hard to maintain a family and achieve economic stability."
Alfonso Lopez, 43, who is also campaigning for the post, is a Virginia delegate representing the 49th District, which is comprised of parts of Arlington and Fairfax counties.
"The son of a public school teacher and an immigrant who came to this country with only $260 in his pocket, I was instilled with the values of hard work, service, and that every person deserves a fair shake in life," Lopez, a Democrat, said in his Facebook statement on Feb. 5 announcing his candidacy. "Those values are what drive me in everything I do. Those values are why I continue to fight for the middle class family sitting around the dinner table wondering how they're going to pay for college, the new graduate struggling to get a job in today's economy, the recent immigrants striving for a better life for themselves and their children, and the single mother who has to work a second job to pay the rent."
The only Republican running for the seat so far is Micah Edmond, an African-American who is the assistant vice president of Industrial Base Policy for the Arlington, Va.-based Aerospace Industries Association.