Candidates of Color Compete for Jim Moran's Seat in Va.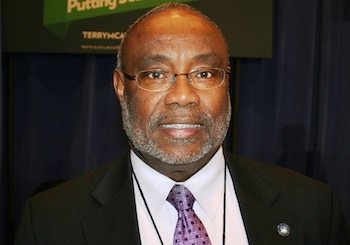 Edmond formerly worked as a senior defense legislative assistant to South Carolina Republican Rep. Joe Wilson, who memorably shouted "You lie!" at President Obama during a 2009 presidential address to Congress regarding health care reform.
Edmond also served as the senior national security advisor for two bi-partisan government initiatives to solve fiscal deficit and debt issues — Congress' Joint Select Committee on Deficit Reduction in 2011 and Obama's Simpson-Bowles Commission in 2010.
"My message is simple — I am running for Congress because I think members of Congress should stand up and represent the best interests of their constituents rather than choosing the easy way out," Edmond said on his campaign website. "I want constituents to know the honest, practical, tough choices needed to produce a comprehensive long-term budget plan that will solve our fiscal crisis, end sequestration and create the necessary resources to invest in things that will make America great again. Until we solve our fiscal spending crisis, we can't make investments in priorities like education, infrastructure and energy independence."
Other candidates include state Sen. Adam P. Ebbin, 50 (D-Alexandria); Delegate Patrick Hope, 41 (Arlington); former Va. Lt. Gov. Don Beyer, 63; Bruce Shuttleworth, 48, who unsuccessfully ran against Moran in November 2012; and Delegate Mark Sickles, 56 (D-Fairfax County).
Chatman's and Herring's candidacies will be particularly challenging, as Virginia has only elected three women to Congress: Democrat Leslie L. Byrne (11th Congressional District), who served from 1993 to 1995; Jo Ann Davis (R-1st Congressional District) who served from 2001 to 2007 and died while in office; and Thelma Drake (R-2nd Congressional District) who served from 2005 to 2009.