P.G. County Among Md.'s Top Recyclers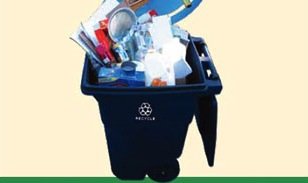 Prince George's County now ranks among the top recycling jurisdictions in Maryland, surging past eight other counties to land in third place in recycling efforts in waste diversion.
Only Montgomery and Harford counties — finishing first and second, respectively — ranked ahead of Prince George's, which finished 11th in 2011, according to reports.
Waste diversion was used to rank counties' recycling habits. The calculations are based on combining recycling, composting and other waste-reducing efforts.
County officials have gradually made efforts to increase recycling and reduce the use of plastic bags among residents. Last month, the county enacted a new law that bans the use of plastic compost bags. The county is also mulling reducing food waste at landfills by using new composting methods.
For more Prince George's County/Maryland news, follow @JoshuaGarnerDC on Twitter.