P.G. County's Graduation Rate Creeps Upward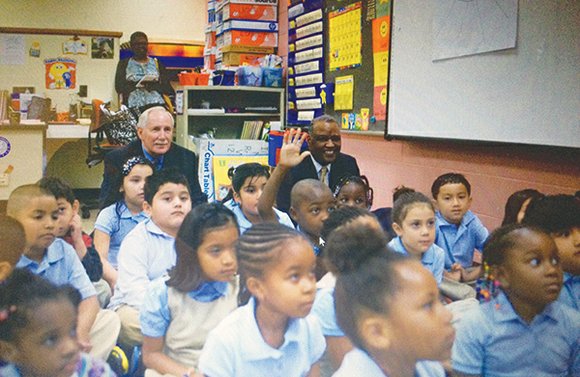 The graduation rate for Prince George's County Public Schools has inched upward, according to new data released by the Maryland State Department of Education.
The four-year graduation rate for county schools increased 1.25 percentage points, moving from 72.87 in 2012 to 74.12 percent in 2013. Graduation rates rose in nearly all student subgroups, with the highest increases made by students with Limited English Proficiency, which rose by 5.57 percentage points, and Latino students, whose rate rose by 3.56 percentage points, according the data.
The trend was not unique to Prince George's County school; most school districts throughout the state saw an uptick in their graduation rates over the last year. Still, officials in Prince George's County praised the increase as a step in the right direction. 
"This data reflects the efforts of students and staff and the increased support of our parents and community," said Kevin M. Maxwell, county schools CEO. "Our primary goal as we move the school district forward is to not only ensure that more students graduate, but ensure that all students graduate prepared for success in college and careers." 
For more Prince George's County/Maryland news, follow @JoshuaGarnerDC on Twitter.