Study: Sugar Increases Risk of Heart Attack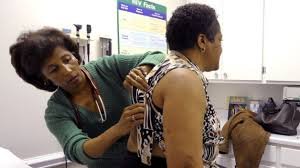 As the nation recognizes February as American Heart Month, people are encouraged to make wise decisions that lower heart health risks, including cutting back on sugar- and syrup-heavy foods and beverages.
Such food and beverages — which have been cited for contributing to obesity, high cholesterol, and high blood pressure — include fruit drinks and sodas, dairy desserts, candy and ready-to-eat cereals.
According to a new study published this month by the Journal of the American Medical Association, those who got 17 to 21 percent of calories from added sugar had a 38 percent higher risk of dying from cardiovascular disease, compared to those who consumed 8 percent of their calories from added sugar.
The risk was more than doubled for people who consumed 21 percent or more of their calories from added sugar, compared to the American Heart Association's recommendation of no more than six teaspoons per day for women and nine teaspoons for men.
"The average American consumes about 152 pounds of sugar and 146 pounds of flour a year. It's imperative that we revamp our outdated and dangerous national dietary guidelines," Dr. Mark Hyman, practicing physician and bestselling author, wrote in a commentary about the study. "And we need clear strategies and medical programs to help people understand and address the health risks and addictive nature of sugar and refined carbohydrates."
The study found that nonsmokers, African-Americans and people under the age of 60 ate and drank more added sugar than other adults. It also shows that people with the highest sugar intake had a fourfold increase in their risk of heart attacks compared to those with the lowest intakes. For instance, one 20-ounce soda increases risk of a heart attack by about 30 percent, the study found.