D.C.-Area Students Among White House's HBCU 'All-Stars'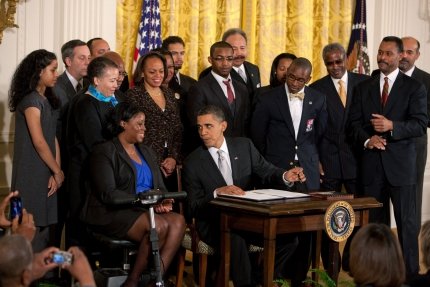 Four D.C. college students are among the first class of honorees selected as part of the White House's initiative on historically Black colleges and universities.
Tyrone Hankerson and Jocelyn Cole of Howard University, Abdul Nurriddin of the University of the District of Columbia Community College and LaTrice Clayburn of Livingstone College in Salisbury, N.C., are among 75 undergraduate, graduate and postgraduate students to be honored as "HBCU All-Stars" for their academic and leadership achievements and community service.
The students, who were selected from a roster of 445 applicants, will serve as ambassadors of the White House Initiative on Historically Black Colleges and Universities by communicating with their fellow students about education and using the initiative as a networking resource.
"Engaging with the next generation of leaders who will graduate from HBCUs and go on to make meaningful contributions to society is crucial to the success of our community, our country and our global competitiveness," said George Cooper, executive director of the initiative. "It is a privilege to announce these 75 students who have demonstrated a commitment to both their own academic achievement and making a difference in their communities, and we look forward to working with them as partners in advancing President Obama's college completion goal."
Over the next year, the 45 female and 30 male students will also participate in regional events and web chats with Ivory Toldson, the initiative's deputy director, and engage with other scholars to showcase individual and collective talent across the HBCU community.
Other local honorees include: Maryland residents Symone Jordan, Bowie State University; Kayla Reynolds, Delaware State University; Triston Bing-Young and Trevor McKie, Morgan State University; Chanel Banks and So Jin Park, University of Maryland Eastern Shore; and Virginia students Chanae LeGrier, Elizabeth City State University in North Carolina; Whitney Johnson, Hampton University; and Caprichia Moses, Virginia Union University.