African-Americans Count for Little at the World Bank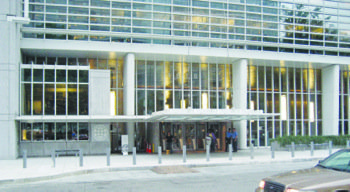 Yonas Biru, a colleague of Muhammad's, has, like Muhammad been relentless in fighting the World Bank's racist practices. Biru, a married father of three, said he incurred the ire of World Bank brass when he challenged his bosses after they passed him over for a promotion.
A peer review panel heard Biru's two complaints, one claiming breach of promise and racial discrimination, but ruled against him. The panel found that some of the Bank's actions "cannot be explained by business reasons."
"Nonetheless, it dismissed my claims," said Biru. "After rejecting my case, the peer review panel strongly recommended that the Bank should immediately enter into a binding mediation. Meanwhile, it sent a memo to the HR vice president, noting my case was rejected to protect the Bank's image. The Bank ignored the panels' recommendations to mediate and so I took my case to the tribunal."
According to Biru, the tribunal ignored more than 2,000 pages of evidence and summarily dismissed the case. This created an uproar leading to the involvement of the U.S. government, the Staff Association and American civil rights leaders and civil society organizations. Although tribunal rulings are considered binding and irreversible, in an unprecedented move, a tribunal reopened Biru's case. Panelists are expected to confer next week.
This is the second installment of a three-part series. Click here to read the first installment, "Black Staffers Battle Racism and Discrimination at World Bank."