Alexandria Focus of Informer Black History Tour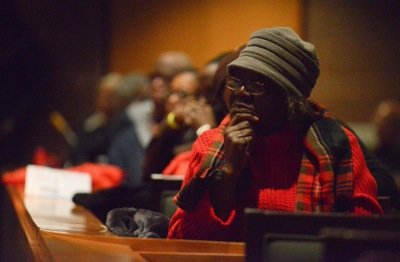 More than 200 men, women and children from the D.C. area eagerly gathered in THEARC community center on Mississippi Avenue in Southeast on Saturday, Feb. 8 for The Washington Informer's fourth annual African-American Heritage Tour.
Ignoring the freezing cold winter day, the group expressed excitement about what they were about to experience – a bus and walking tour of various sites which convey the history of African-Americans in Alexandria, Va.
"I hope the children become more educated and [benefit from] exposure to, and knowledge of, what took place in Alexandria during slavery times," said Renée Powell, 53, a Girl Scout leader of a troop from the Deanwood Recreation Center in Northeast. Powell, who was also chaperoning a group of Cub Scouts from St. Timothy's Episcopal Church in Southeast, said the girls planned to write and submit articles about their tour experiences to The Washington Informer.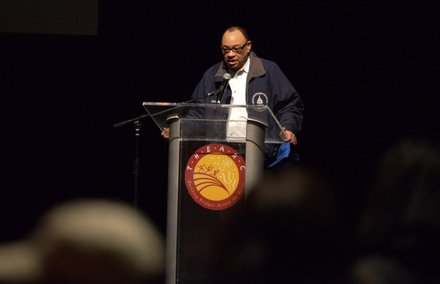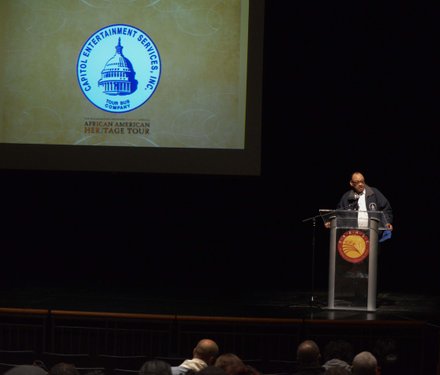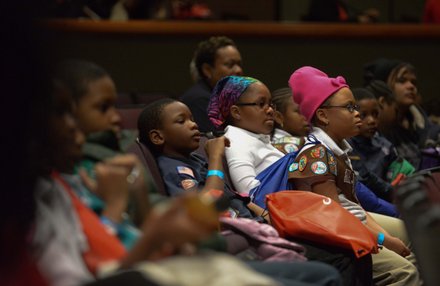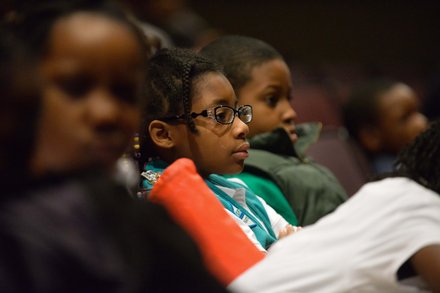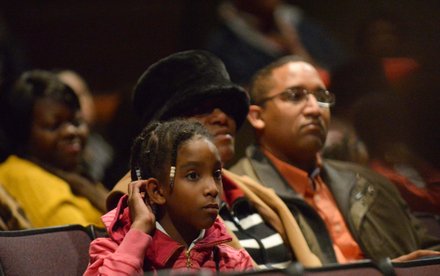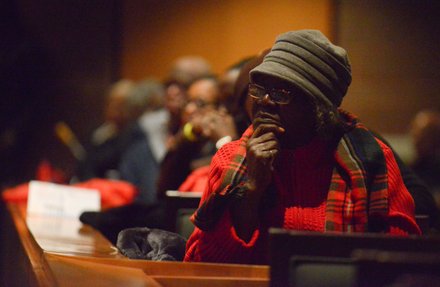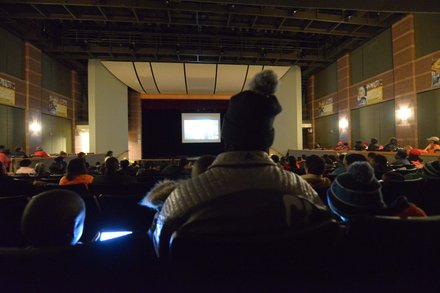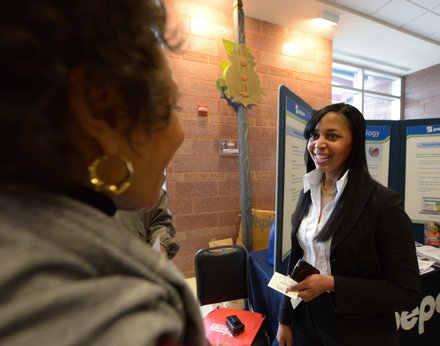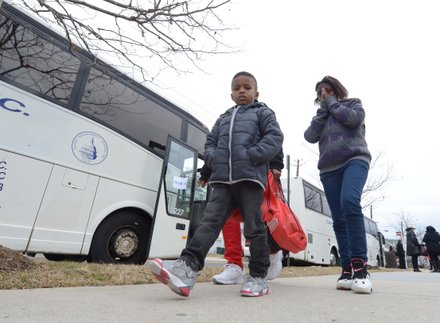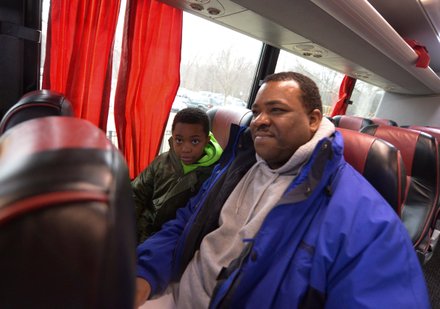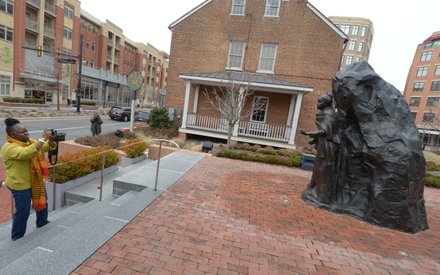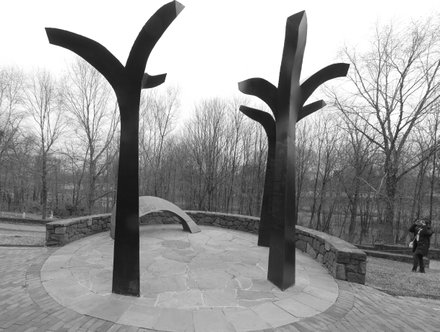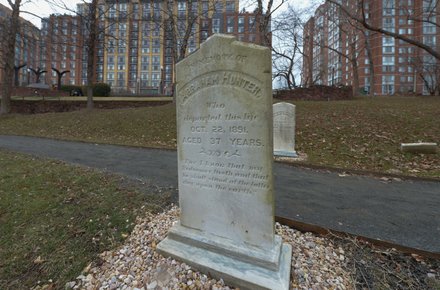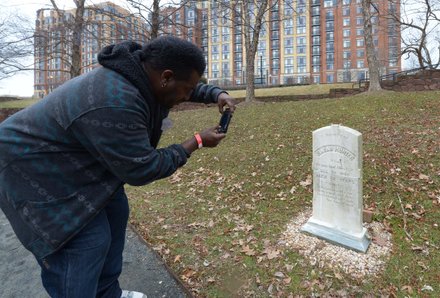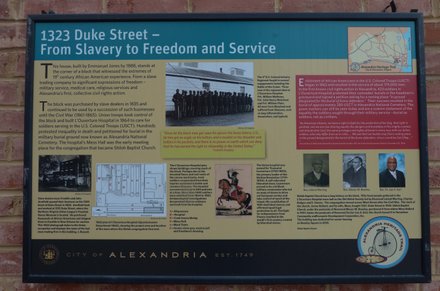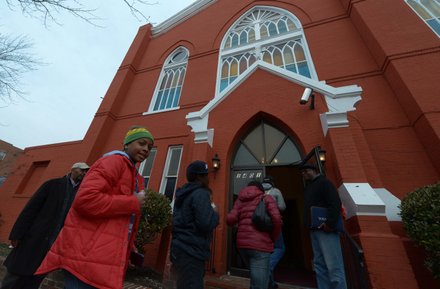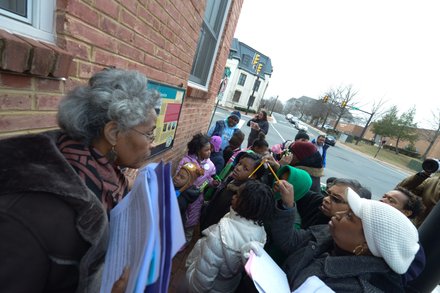 Many individuals representing the tour's corporate sponsors were also elated about the sold-out event. "One of the things I have always been involved in is African-American history," Donna Cooper, 45, president of Pepco, told tour participants in the community center's auditorium before the tour. "When I was three or four years old my parents spent a lot of time teaching me about African-American history, so when I was approached about Pepco's sponsoring The Washington Informer tour, it wasn't something I had to give a lot of thought to. It's important that people have this education."
Jackie Boles, retail banking director with Industrial Bank, another corporate sponsor agreed. "It's only fitting that we partner with The Washington Informer for this tour. It is part of the community. Industrial Bank has [served] the community for 80 years."
"Our history is deep in the African-American community," said John Best, president of Capitol Entertainment Services, which provided the tour buses and drivers. "I commend The Washington Informer's publisher, Denise Rolark Barnes, for organizing this tour."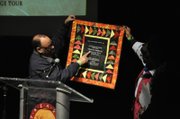 After a light breakfast and remarks from organizers and sponsors, the buses left for Alexandria. Tour guide Eugene R. Thompson, a native Alexandrian with experience heading an African-American history museum in the city, told passengers that African-Americans have lived in Alexandria since 1790, when they only numbered 52. By 1810, he said, the African-American population increased to 836. Their numbers grew primarily because of slavery in the Commonwealth. "Escaped slaves came to live in Alexandria," he said. "They were called 'contraband.'" Thompson explained that the term meant illegal goods or property, but it also came to mean runaway slaves in Union territory.
Slavery played a major role in the city's history, as Alexandria was the second largest slave-selling city in the nation, after New Orleans. "Alexandria used to be part of Washington, D.C. until 1846," said Thompson. The District had planned to end slavery, he said, and Alexandria wanted to keep its slaves. The city's slave owners convinced Congress to allow Alexandria to leave the District and once again become part of the Commonwealth.
The buses drove past Market Square, once the site of a slave market, and now the location of City Hall and the mayor's office. The area in front of City Hall continues to host farmers on Saturdays who sell produce and other goods. During slavery, slaves were also permitted to sell a few vegetables and homemade crafts there.