Biggest Snowstorm in 4 Years Bears Down on D.C. Region
Joshua Garner | 2/12/2014, noon | Updated on 2/12/2014, 9 p.m.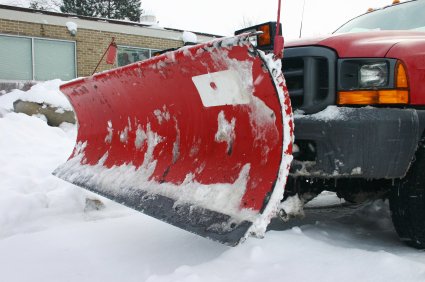 Yet another winter storm is bearing down on the D.C. region — and forecasters say it could be the biggest to hit in four years.
The National Weather Service has issued a winter storm warning, in effect from 8 p.m. Wednesday to 3 p.m. Thursday. Snowfall is expected to begin Wednesday night, with the heaviest periods happening after midnight. The snow will continue into Thursday morning before turning into a mixture of snow and sleet in the afternoon.
The precipitation is expected to taper off by Thursday evening, but not before dumping anywhere from 4 to 12 inches of snow on the area.
The District Snow Team (Department of Public Works and Department of Transportation) will go into a full deployment Wednesday, putting 287 plows on city streets by 9 p.m.
"If the forecast holds, this will be our first chance this season to tackle a heavy snowfall," said DPW Director William O. Howland Jr. "We are ready, our equipment is ready and we have plenty of salt. Of course, if enough snow accumulates, we will plow the streets."
The federal government will be closed Thursday. Public schools in D.C., Prince George's County, and Northern Virginia will also be closed.
Metro said late-night bus service will be cancelled after 1 a.m., and MetroAccess service for disabled riders will be suspended Thursday. Additional changes to rail and bus service are possible as the storm progress, Metro officials said.
D.C. Mayor Vincent Gray said the city will declare a snow emergency on Wednesday at 6:30 p.m. Virginia Gov. Terry McAuliffe and Maryland Gov. Martin O'Malley have already declared states of emergency ahead of the storm.
"It's been a long winter for many Maryland families. With the polar vortex, a bad ice storm and several snow storms already this year, it's incredibly important for all Marylanders to remain vigilant and find smart ways to safely conserve energy," O'Malley said. "Once again we ask our residents to be prepared, avoid travel if at all possible, and remember to keep an eye on relatives, friends and neighbors."
O'Malley urged citizens to check with the Maryland Emergency Management Agency (MEMA) for storm updates. Declaring a state of emergency allows O'Malley to deploy the Maryland National Guard, contract emergency services through the general services department, and waive certain rules and regulations to speed storm recovery efforts, according to MEMA.
Utility companies in the region are also warning residents to prepare for the storm's arrival. Pepco said it would be monitoring the storm's development and has 150 power line technicians and more than 450 contractors available in case of power outages.
Baltimore Gas and Electric (BGE) said it, too, was monitoring the storm and preparing crews to address outages that may occur.
"By taking steps to prepare our field crews and support staff in advance of tomorrow evening's forecasted winter storm, BGE will be in a position to begin restoring service as soon as it is safe to do so," said Carol Dodson, vice president and chief customer officer for BGE. "Customers should prepare for the possibility of extended power outages in the event that the snowfall causes treacherous road conditions, which may delay crew travel and restoration times. To assist with restoration efforts, BGE is also coordinating and securing out-of-state mutual assistance crews to ensure they are in place in advance of the storm."
The southern states of the U.S. have already been hit by the storm system, which blanketed many parts of the region with snow and ice. As of 11:30 a.m., nearly 2,200 flights had been cancelled and more than 177,000 people in Georgia were without power, according to the Associated Press.