Vine Ripened: African-American Wineries & Vinters
2/12/2014, 3 p.m.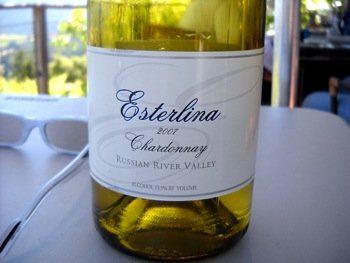 Brown Napa Valley Tours
In 1980 C. Deneen, Coral and David Brown's parents acquired land in the hills east of Rutherford in the Napa Valley. They were farmers first, and farmers they remain. In 1995 they decided on the strength of our fruit to make wine under our own label. The following year they produced their first vintage of zinfandel, and along the way they have added cabernet sauvignon, chardonnay, petite sirah, and the occasional dessert wine.
Association of African American Vintners
The Association of African American Vintners ("AAAV") is a non-profit organization, founded in 2002, to provide a supportive network to African American vintners and wine industry professionals worldwide and to bring fine wine, education and the Wine Country Lifestyle to consumers.
Esterlina Vineyards
Esterlina Vineyards is a family-owned, California boutique winery located near the Mendocino coast, nestled in the highlands above Philo. They produce a variety of exceptional fine wines in limited quantities from grapes grown primarily in our family's own vineyards.
Heritage Link Brands LLC
The seeds of Heritage Link Brands were first planted in South Africa at the first annual Soweto Wine Festival in 2005. More than 500 wines from 86 producers were showcased in the Johannesburg township, formerly the spiritual center of the anti-apartheid struggle.
The founders were inspired to create Heritage Link Brands after learning at the Soweto Wine Festival that people of color were grossly underrepresented within the country's and global wine industry. Today the company is the largest marketer of black-produced wine from Africa in the United States.
Rideau Vineyards
Rideau Vineyards offers a charming Tasting Room and Winery for a singular wine tasting experience. Surrounded by the vineyards planted in 1998, lush grounds, beautiful gardens, and majestic oak trees, the site immediately transports visitors to the feeling of old world French Victorian New Orleans. Iris Rideau and the whole staff at Rideau Vineyard welcome you with warm Southern hospitality to enjoy our Award-Winning wines.
Sharp Cellars
Founded in 1998, Sharp Cellars is one of a small handful of African-American owned wineries. In fact, Sharp is a founder and past president of the Association of African American Vintners. Sharp Cellars produces world-class Zinfandel, Pinot Blanc, Pinot Gris, and Pinot Noir from four Sonoma vineyards. Sharp's commitment to excellence makes these wine standouts among the fabled wines of California's wine country.
The wines have been applauded by consumers and critics alike. Since earning top scores and reviews in national wine publications and gold medals from major wine competitions, collectors and enthusiasts avidly seek out Sharp Cellars bottlings.