Casino Training Facility Trumps P.G. County Community Center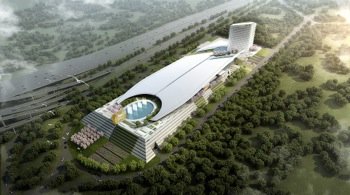 Residents in Fort Washington, Md., who had hoped an old school building could be converted into a community center now say they are irked by a decision to turn the building into a training facility for an impending casino.
The Prince George's County Board of Education voted last month to allow Thomas Addison Elementary School in Oxon Hill to be transferred to the county government for potential use as a training facility for MGM National Harbor, a planned casino development set to open in 2016 along Oxon Hill Road.
MGM Resorts International, owner of MGM National Harbor, will invest $4 million into the facility and plans to turn the building back over to the community after the casino opens, MGM National Harbor president Lorenzo Creighton told the Gazette.
Residents said they nevertheless feel slighted by the decision.
"I find the whole thing unusual and it smacks of collusion," Fort Washington resident Joyce Thorpe told reporters. "I don't want any more public property turned over to the county for the use of National Harbor, MGM and Tanger Outlets. Those are purely private enterprises."
For more Prince George's County/Maryland news, follow @JoshuaGarnerDC on Twitter.