Wingo Named New D.C. Chamber CEO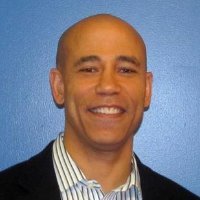 Harry Wingo, a District native with an impressive academic and professional background, will be the new president and chief executive of the D.C. Chamber of Commerce, the Chamber announced Tuesday.
Wingo, who will replace Barbara Lang on April 1, said that he is excited about his new job.
"There used to be a perception that no one settles down in the District, and that it was a town focused on the business of the federal government and little else," he said. "Now it is a global city with incredible opportunities. People want to be here."
Wingo holds degrees from the U.S. Naval Academy in Annapolis and the Yale Law School in New Haven, Conn. He has worked as a senior policy counsel at Google's D.C. office, a counsel to the U.S. Senate and served as a former Navy SEAL officer.
Tony Lewis, chair of the D.C. Chamber board, said that Wingo has the credentials to be an outstanding leader.
"We chose Harry because of his deep leadership expertise and visible passion for this city, as well as his organizational and political skills, which are required to lead our growing and dynamic organization," Lewis said. "Harry shares our commitment and passion to create innovative solutions for business growth in the District of Columbia."