Zimmerman Now Broke and Scared, But No Regrets About Shooting
WI Web Staff | 2/18/2014, 3:30 p.m.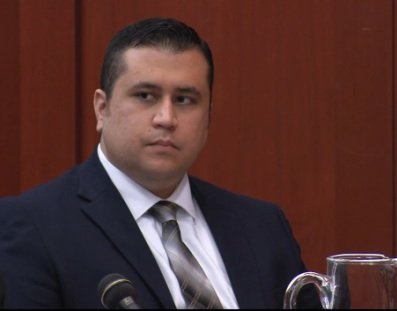 George Zimmerman says he is now broke, homeless and suffering from post-traumatic stress disorder — one of several revelations from a round of interviews in recent days.
Zimmerman, who has been quiet since his July acquittal in the Trayvon Martin murder trial, broke his silence with an interview with American Spanish language channel Univision that aired Sunday.
During the interview, he said he has no hopes of finding employment, owes his lawyers $2.5 million and is "totally homeless." He also said he still receives death threats and wears a bulletproof vest while out in public.
Nevertheless, he said he has no regrets about shooting Martin.
"I know that if I did not act the way I acted, I would not be here," he told Univision. "When you hit your head repeatedly against the concrete, you have a broken nose, eyes full of blood and tears, you're not in the position to do much."
Zimmerman, 30, was charged with second-degree murder for the Feb. 26, 2012, killing of 17-year-old Martin at the Sanford, Fla., gated community where Zimmerman and Martin's father lived. The case drew national attention when authorities waited nearly two months to charge Zimmerman.
Zimmerman, a fair-skinned, self-identified Hispanic, was a former neighborhood watch volunteer at the time. He admitted to shooting Martin but claimed he acted in self-defense. His acquittal in July led to protests nationwide.
Zimmerman said he initially thought that his shot had missed Martin.
"… The young man was still talking to me, as I have said. So I thought that it hadn't … affected him, and I got worried, and I said, 'I hope that it hasn't — that the bullet hasn't hit a neighbor,'" he said. "But I only knew that the attack stopped."
In a subsequent interview with CNN's Chris Cuomo that aired Monday, Zimmerman maintained he was defending himself and that bias media coverage blew the case out of proportion. He also blamed President Obama for fanning the flames with his comments after the incident made national news.
Zimmerman, who apologized to Trayvon's family at 2012 bond hearing, said he would like to do so again.
"I would say exactly what I said on the stand," he said, "that I'm sorry for their loss."
The U.S. Justice Department continues to probe the case for possible civil rights violations.