CHAVIS: Affordable Health Care for Black America
Benjamin F. Chavis Jr. | 2/19/2014, 3 p.m.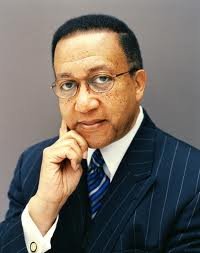 For the majority of more than 45 million Black Americans and millions of others who have been historically denied equal access to quality health care, it is of paramount importance to have a greater public awareness and understanding of the current opportunities for access to health care through the Affordable Care Act (ACA). We all should keep in mind that the only initial reason why the ACA was repeatedly referred to as Obamacare was to oppose this game-changing law and to consistently engage in partisan negative attacks against President Barack Obama. Understanding that, the president initially embraced the term, saying Obama does care.
The politics of health care extends across the political spectrum. Yet, after Congress passed the ACA and President Obama signed it into the law, there has been a relentless attempt by conservative extremists to repeal the law and to create confusion around it. Despite numerous legal challenges to the ACA, the U.S. Supreme Court ruled in June 2012 that the Affordable Care Act is legal and constitutional.
Why is this issue so important for Black America in 2014? It is life-threatening disparities and inequities in the accessibility, delivery and affordability of heath care in Black communities across America. According to the National Medical Association (NMA), "African Americans continue to be disproportionately represented on virtually every health index. The National Colloquium on African American Health was convened to equip this generation of health care advocates in their struggle to reduce or eliminate racial and ethnic disparities in health care."
For many in our communities, this is not a conservative versus liberal matter. Rather, health care is a matter of life and death. Of all the social justice issues, the issue of health equality is of the utmost importance. Dr. Martin Luther King Jr. once said that "Of all the forms of injustice, injustice in health care is the most shocking and inhumane."
We note, therefore, with appreciation that federal government officials such as Secretary of Health and Human Services Kathleen Sebelius recently joined with NAACP Senior Director of Health Programs Shavon Arline-Bradley to address health care equality via a public awareness national video conference. As a result of that Google Hangout video conference, thousands of people were informed about how the Affordable Care Act is helping Black Americans and others overcome past and present health disparities.
Secretary Sebelius emphasized, "Thanks to President Obama's leadership we have very real reasons for optimism that we can do something about these disparities.
Let's take the time to find out more about what the ACA offers to our families and communities. Remember there are fast approaching deadlines that must be met in order to take advantage of the health care opportunities of the ACA. We add our voice to alert everyone eligible to sign up for the new health care insurance options and benefits. Secretary Sebelius concluded, "Let's work together to answer President Obama's call for every American who knows someone without health insurance to help them get covered by March 31. You can shop at www.HealthCare.gov, by phone at 1-800-318-2596, by mail, or directly through an issurance agent, or broker. You can also get in person help at https://localhelp.cheathcare.gov."