CHAVIS: Affordable Health Care for Black America
Benjamin F. Chavis Jr. | 2/19/2014, 3 p.m.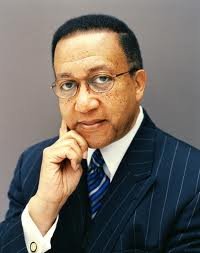 My family has been involved in the health care and medical field for many years in my native North Carolina. I asked my sister, Dr. Francine Chavis, who serves on the medical staff of the Granville Health System in Oxford, N.C. and has practiced medicine for more than 26 years, about her experience. She stated, "The Affordable Care Act has been a blessing, especially to so many of my patients who in past did not have health insurance, but now they have been able to get insurance coverage, many of whom for the first time in their life."
I also inquired of my daughters, Renita Timberlake, who works as the Physicians Practice Manager for the Granville Health System. She responded, "The Affordable Care Act has helped people who come from impoverished areas to get health care coverage for the first time. In addition, people are now experiencing preventive care that will help to lower their overall health care costs going forward. The ACA is making a positive difference for both patients and physicians."
Benjamin F. Chavis Jr. is President of Education Online Services Corporation and the Hip-Hop Summit Action Network and is available for lectures and consultations by reaching him at http://drbenjaminfchavisjr.wix.com/drbfc.