D.C. Political Roundup: Attorney General Drama Continues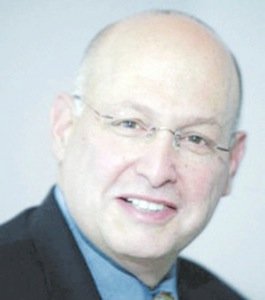 No one can ever say Paul Zukerberg runs from a fight.
Zukerberg, a candidate for the District attorney general position, happens to be the only individual vying for the job in the upcoming Tuesday, April 1 primary. Yet, he's still working to ensure that his name appears on the ballot.
"It is a lot of mess and confusion," said Zukerberg, 56.
In November 2010, District voters overwhelmingly supported an elected attorney general, with the understanding that the first election would be held in 2014. However, last fall, the D.C. Council voted to move the election of the attorney general beyond 2014 and that's upset many residents.
Zukerberg sued in federal court but the judge rejected his case because the council's legislative action postponing the election didn't go through the usual channels of mayoral and congressional approval. Meanwhile, Zukerberg qualified for the Democratic primary ballot by obtaining the required number of signatures by Jan. 1, but his name still may not appear on the ballot.
"The D.C. Board of Elections is working on printing the ballots now so that overseas and military residents can have their vote counted," he said. "The issue with the attorney general has not been settled so they have decided to go ahead and print the ballots without my name. I have taken the matter to court."
Zukerberg lost in D.C. Superior Court recently and has filed his appeal with the D.C. Court of Appeals. He hopes to have a ruling in time for the ballots to be printed with his name on them.
"It would really be nice for District residents to have an independent, elected attorney general like other states," he said.


Straw Polls Draw Mixed Reviews
D.C. Council member and mayoral candidate Muriel Bowser (D-Ward 4) feels great after winning recent straw polls in wards 4 and 8, but some say that she shouldn't start measuring drapes on the 5th floor of the John A. Wilson Building in Northwest – at least not yet.
Bowser's success has some wondering about their true value in the political process. There are some who contend that it's a mere show of candidate strength in a ward while others like them because straw polls increase the community's involvement in politics.
"I think that they are a measure of which candidate can get out the vote," Dorothy Brizill, a District government watchdog, said, "but I don't think they are even good beauty contests because only a limited number of people participate."
Former D.C. Council member Sandy Allen, agrees with Brizill, saying that straw polls are interesting, but don't really make a difference in a race.
"The straw polls are done at neighborhood events," said Allen, 70, who has served in a number of leadership positions with the Ward 8 Democrats. "It is the people from the neighborhood who come to cast the ballots. The everyday voter is not there and it is only a small sampling of voter opinion."
An example of the conflicting value of straw polls could be the 2006 and 2010 mayoral races. Linda Cropp overwhelmingly won the Ward 8 straw poll in 2006 but lost the ward and the race in the September Democratic mayoral primary.
On the other hand, in 2010, Vincent Gray defeated Adrian Fenty in the Ward 8 straw poll and marched onto victory in the September mayoral primary.
W. Philip Thomas, an active member of the Ward 3 Democrats, said that the executive committee of his organization decided against having a straw poll for this year's primary.
"We are dealing with a tight time frame," said Thomas, 28. "We decided to have candidate forums because it is too close to the election to have straw polls."
Jeffrey Richardson, the president of the Ward 6 Democrats, said that his organization will not hold a straw poll but will have candidate forums.
However, Ward 5 Democrats president Silas Grant said that he will have a straw poll in the coming weeks.
"We have traditionally held straw polls and we have had a good turnout for them," Grant said. "People in Ward 5 seemed to be interested in them and we are looking at possibly doing polls for the mayoral, at-large and council seats."