DC Vote Supports AG Election in November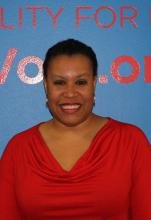 Kimberly Perry, the executive director of DC Vote, said during a meeting of the Committee of the Whole of the D.C. Council on Monday that her organization supports the November election of the attorney general.
"As we more aggressively reach out to Congress, and to the world, to demand equal access to federal democracy, it is pertinent that local leaders set the standard and example for a strong local democracy," Perry said. "Every vote needs to be honored and elected officials must be accountable to the will of the people."
In the November 2010 general election, District voters overwhelmingly approved an elected attorney general. However, last fall, the Council voted 7-6, to postpone the election beyond 2014 for a variety of reasons — drawing the ire of many residents.
D.C. Council Chairman Phil Mendelson (D) and D.C. Council member Mary Cheh (D-Ward 3) have crafted the Attorney General Partisan Election Implementation Amendment Act of 2013 that would authorize the fall election. Candidates could indicate their party preference on the ballot if they wished to do so.