Despite Critics, Obama Pushes Forward
Supporters Suggest Blacks are Better Off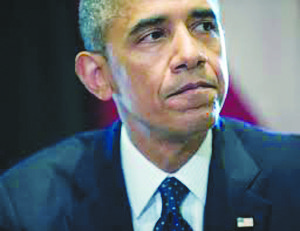 Chandler noted that Obama has nominated 287 individuals for judicial appointments, and 41 of the 55 African-American appointees were confirmed, far more than that of former Presidents George W. Bush and Bill Clinton.
Critics of the president still argue that he's done very little for African-Americans.
They said Obama's signature piece of legislation, the Affordable Care Act, did nothing to change guidelines that sometimes result in families losing their homes when an elderly owner dies.
After working for decades to pay off a mortgage in order to own a home outright, Medicaid now seeks repayment of its outlays made on behalf of a nursing home recipient upon his or her death.
In a blog for AgingCare.com, attorney K. Gabriel Heiser provided the example that if someone has lived in a nursing home for two years and the state paid the caregiver through Medicaid $4,000 per month, the state would then file a claim against the individual's estate in the amount of $4,000 times the 24 months of residency, a sum that equals $96,000.
"If the house was still in the person's name at her death, then in order to repay the state the $96,000, the house will have to be sold," Heiser said.
Critics also contend that the president's initiatives on education have failed to solve the problems facing school districts in many major cities across the country that are closing public schools in predominately black communities.
Many of those cities include urban areas such as Philadelphia and Chicago, where 93 percent or more of the young people affected by the closings are black and low-income students.
"It can't be that Obama is unaware of the fact that so many pieces of legislation are hurting black people," said Paul Lastings, a cement worker who lives in Alexandria, Va.
"Maybe, he has a plan and we just don't know about it," said Lastings, 48.