Farm Bill Gets Mixed Reviews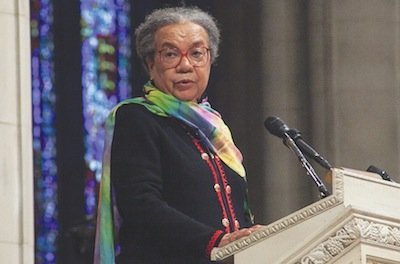 A key finding from "The State of America's Children 2014," suggests that America could adequately feed an estimated 737,000 children who suffer from a lack of food if legislators would simply OK the use of just three days of funds that are used to provide corporate tax breaks.
Nearly three quarters of SNAP households are families with children and food stamps helped to lift 2.2 million children out of poverty in 2012.
Also, black and Latino households with children are more than twice as likely as white households to lack access to adequate food.
Sen. Kirsten Gillibrand (D-N.Y.), called the bill a disaster, particularly for the most vulnerable of U.S. citizens.
"This bill will result in less food on the table for children, seniors and veterans who deserve better from this Congress, while corporations continue to receive guaranteed federal handouts," said Gillibrand, 47.
Page Crosland, a spokesperson for the Capital Area Food Bank in Northeast, said the cuts are certain to affect the many who count on the services at the food bank.
"The District of Columbia has the second highest child hunger rate in the country and we are already seeing an increase in calls to our hunger lifeline and an increase in people to our food pantry," Crosland said.

Margarette Purvis, president of the Food Bank for New York City, said she's deeply disappointed with the legislation.
"Whatever the justification being touted, we are left with the reality that hundreds of thousands of low-income families will face new hardship when they see their food assistance cut," said Purvis, 40.
Still, the president called the new Farm Bill, which he signed on Feb. 7, a victory.
He said the primary benefits of the bill would help rural communities and provide food assistance to poor families and children.
"More than half of all Americans will experience poverty at some point during their adult lives," Obama said. "For more than a half-century, this country has helped Americans put food on the table when they hit a rough patch or when they're working hard but aren't making enough money to feed their kids. They're not looking for a handout, these folks; they're looking for a hand up."