Film Tells Story of Eugene Brown, D.C. Chess King
Academy Award Winner Cuba Gooding Portrays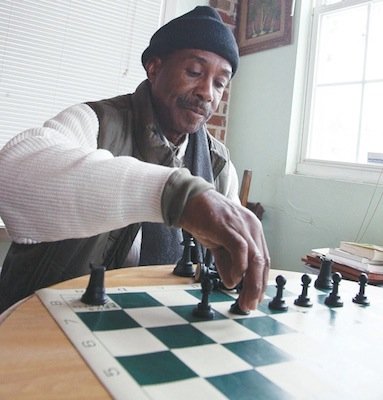 Absent any prodding and without hesitation, Eugene Brown eagerly recounts his life growing up in Northeast.
He said he spent many of his younger years making bad decisions, which included alcohol abuse, drug addiction and ultimately a long stint in federal prison.
However, Brown, 67, who now splits time between the District and North Carolina, said his life proves that individuals can change for the better regardless of their circumstances.
He said prison, or more precisely, what he did in prison, changed his entire perspective.
"What I have learned about life and chess is that you're the king. You got yourself on the board in any one square because you got yourself there all on your own," he said.
"You made those decisions. You're the one in control of your life. You're the king."
Brown's story gained national attention when it became the subject of a major motion picture, "Life of a King," which opened last month at the Los Angeles Film Festival and stars Cuba Gooding Jr. as the chess master.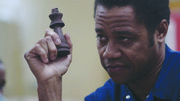 The one hour and 41 minute film, which producers said will return to theaters in the D.C. area this spring, tells the story of Brown [portrayed by Gooding], who robbed a bank at the age of 20 and went on to spend 18 years in prison.
"The thing about prison is that I learned that there's quite a difference in being buried in prison as opposed to being planted in prison," Brown said.
"Buried means you're dead, it's over and if you come out, you come out the same way you went in. However, when you plant something, it has a chance to grow and learn which is what I did using the game of chess."
Screenwriter Dan Wetzel said Brown began to view his imprisonment much the way he played the game of chess.
"Think before you move, always protect the king, and don't make rushed decisions," Wetzel said. "The major benefit of chess is learning the skill of concentration. It can make you focus and grow in incredible ways."
Gooding, 46, an Academy Award winner and whose father sang lead for the R&B group The Main Ingredient, said when he read the script for Brown's story, he couldn't turn it down.
Brown's story had been optioned a decade ago after ABC News profiled him during a special nationally-televised segment.
"I met [Brown] on the last day of filming, so I had to create this character based on the impressions I got from the script and what I had been told," said Gooding, who has starred in such films as "Lee Daniels' The Butler," "American Gangster," "Men of Honor," "Jerry Maguire," and "The Tuskegee Airmen."
"But, when I met Eugene Brown, I saw real nobility in his character, I saw the love he had for what he had done and the lives he had changed and how he turned these young black men and women into chess champions."
For Brown, his journey began at a small, 816-square-foot house on Sheriff Road in Northeast.