Film Tells Story of Eugene Brown, D.C. Chess King
Academy Award Winner Cuba Gooding Portrays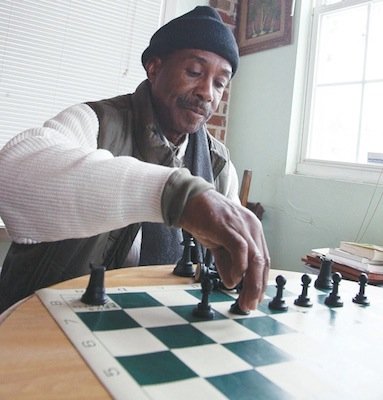 When he returned home from prison, the former Phelps Architecture, Construction and Engineering High School student said he had no clear direction despite learning to play and master the game of chess.
However, Brown recognized the struggles of his grandson and the behavioral problems the young man experienced in school.
"They wanted to put my grandson on medication, but I saw something else, a focus that he had in his eyes and I immediately thought I could teach him how to play chess and how to push the pieces around on the chessboard," Brown said.
After being repeatedly questioned by his grandson's teachers about how the game could lead to positive change, Brown said he volunteered to teach students the game. That challenge resulted in a citywide phenomenon and soon, children from all over the District were winning national tournaments because of what Brown had taught them.
"More importantly, they were staying out of trouble," he said.
Brown established a chess club which he named, "The Big Chair Chess Club," a nonprofit charitable organization that's operated out of 4322 Sheriff Road since 2003.
"I never imagined it would turn out like it did," said Brown, who recently started a chess club in Hickory, N.C.
Members of the club have competed in the National Scholastic Chess Tournament, the Super-National Chess Tournament and other competitions around the country.
The club has trained and coached Kimball Elementary School in Southeast, where students there have earned seven city chess championships and school administrators have reported that the chess program has resulted in remarkable improvement in behavior, concentration, and test scores.
Brown's club hosted an open house on Saturday, Feb. 15 at his flagship location in Northeast.
"I was able to use chess to rehabilitate myself and I look at the opportunities in the eyes of our children and I know that if you don't rehabilitate a child, you've lost him," Brown said.
"Chess builds self-esteem and confidence. All of our students learn that their decisions in life, as on the game board, have consequences."