EDUCATION BRIEFS: Highest Ever Percentage of Black Students Taking AP Courses in D.C.
2/19/2014, 3 p.m.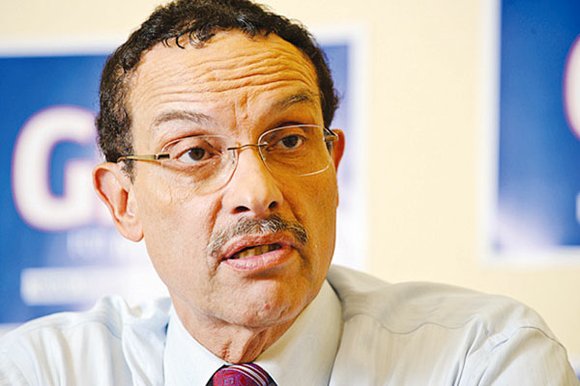 District of Columbia Public Schools
More District of Columbia Public Schools (DCPS) students than ever are taking Advanced Placement (AP) courses, according to data released Feb. 11 from the College Board.
The new report shows the District of Columbia outranks the nation with the highest percentage of African-American students taking and passing AP exams, with more than 33 percent of students in the city passing the exams, compared with 4.6 percent for the nation.
In addition, the number of AP exams on which District students earned a passing grade, has increased by 53 percent since 2010.

"This is another great victory for DCPS and for our city," said Mayor Vincent C. Gray. "The District as a whole, is outpacing the nation with our African-American students' performance on AP exams. This data makes it clear we are on the right track and that we need to continue supporting all of our high school students."
Prince George's County Public Schools
Male Educators' Summit
Prince George's County School Board member Curtis Valentine, along with the Association of Supervisory & Administrative School Personnel (ASASP), and Prince George's County Educators' Association (PGCEA) are poised to host the first annual "Male Educator Summit: Envisioning The Future of PGCPS."
The event which takes place on Saturday, March 1 at Charles Herbert Flowers High School in Springdale, Md., is designed to motivate and hone the abilities of the county's male educators with the presentation of topics that will include Educator Retention, Student Achievement and Teacher Quality.
The half-day summit will be held from 9 a.m. to 1 p.m.
Montgomery County Public Schools
Board of Education Approves New Operating Budget
The Montgomery County Board of Education has approved a $2.32 billion operating budget for Fiscal Year 2015.
In preparation for the future, the new spending plan – among other objectives – will allow school officials to manage enrollment growth and narrow achievement gaps.
The budget, which represents a 4 percent increase over the current list of expenditures, represents a 2.3 percent hike over minimum funding levels required by state law.
Alexandria City Public Schools
School Calendars, Snow Make-up Days Approved
The Alexandria City School Board has voted unanimously to modify current school year calendars to allow for more flexibility in making up days missed due to inclement weather.
The calendars previously required weather-related closures beyond three days to be made up only by adding school days to the end of the year. The revised calendar, however, allows those days to be made up on the following specific teacher work days and professional days, with the modified days designated as Friday, Feb. 28 and Friday, March 21.
Alvin Crawley, interim superintendent, explained that unplanned school closings and delays such as those that occurred recently, are made with students' safety in mind.
"Our operations team works in collaboration with our city staff to assess weather conditions," said Crawley, adding that impromptu school closings "is one of those areas, that regardless of the decision, there is rarely 100 percent agreement among all who are impacted."