Howard U. Tops HBCU List of Peace Corps Volunteers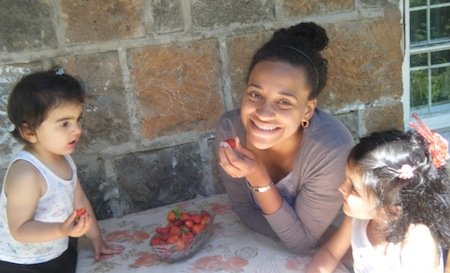 Howard University is tops among historically Black colleges and universities in producing volunteers for the Peace Corps, the organization announced recently.
The school, which consistently ranks as a leading producer of volunteers for the Peace Corps among HBCUs, currently has 18 alumni serving as volunteers in the program. It was the first time an HBCU graced the main national rankings.
"The DNA of the Peace Corps is service," said Wayne Frederick, Howard's interim president. "Howard's motto is Veritas et Utilitas 'Truth and Service,' so this accolade really emphasizes the commitment of Howard students and alumni to service."
The Peace Corps, established in 1961, is one of the oldest and largest outreach organizations in the world. More than 210 Howard graduates have traveled abroad to serve as volunteers since its inception.
Sheree Jackson, a 2010 Howard graduate, is working as an English teacher in Armenia.
"When I was at Howard University, I knew that at least one of my next steps after graduation had to include traveling internationally, working with and helping others, and being able to explore my interests in foreign languages and cultures," Jackson said. "I recommend Peace Corps to Howard University students because you will get a chance to represent America as a person of color."
Carrie Hessler-Radelet, Peace Corps acting director, said her organization helps recent graduates cultivate highly sought-after skills that will help launch their careers in the global economy.
"The same passion that launched the Peace Corps more than 50 years ago, fuels progress in developing countries today thanks to the leadership and creativity that college graduates bring to their Peace Corps service," she said.