LEON: Jordan Davis, Another Victim of a Murderous Historical Continuum
Dr. Wilmer J. Leon III | 2/19/2014, 3 p.m.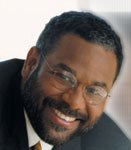 In Dred Scott Chief Justice Taney wrote, "…they (Negro's) were at that time an considered as a subordinate and inferior class of beings, who had been subjugated by the dominant race, and, whether emancipated or not, yet remained subject to their authority, and had no rights or privileges but such as those who held the power and the government might choose to grant them."
Unfortunately, Taney's perspective remains prevalent in the minds of too many Americans.
For decades, the law recognized the value of life over property. In many jurisdictions, before a person could use deadly force they had a duty to retreat. They had to prove that the use of deadly force was justified. This is often taken to mean that if the defendant had first avoided conflict and secondly, had taken reasonable steps to retreat and so demonstrated an intention not to fight before eventually using force, then the taking of a life could be considered justified.
Today, Stand Your Ground has turned this long held principal on its head. Today it provides individuals (seemingly mostly European American's) the right to use deadly force (seemingly against African American's) to "defend" themselves without any requirement to evade or retreat from a circumstance of their own creation.
One cannot stress enough, in both the Trayvon Martin murder and the murder of Jordan Davis, both victims were in public space, engaged in legal activity, and at the time they were confronted were not a threat to anyone. George Zimmerman and Michael Dunn initiated the confrontations, put themselves in harm's way, and then took matters into their own hands, choosing to use deadly force against unarmed and non-threatening innocent victims. Neither Martin nor Davis was given the opportunity to stand their ground.
What ties the death of all of the individuals listed above together is the culturally accepted stereotype of the threatening Black male. Defense counsels in the murder of Trayvon Martin, Jordan Davis, Amadou Diallo and so many others rationalized these irrational shootings by tapping into the oftentimes unspoken but clearly recognized and understood fear of the Black male.
Even though no weapon and nothing resembling a weapon was found in the vehicle Jordan Davis was riding in, at least one member of the Dunn jury understood his claim that he was in fear of his life. Even though Trayvon Martin was unarmed, members of the Zimmerman jury understood on a gut level his claim that he was in fear of his life. Amadou Diallo was armed with only his wallet when NYPD unleashed a barrage of 41 bullets striking him 19 times.
Since those first 20 and some odd "African indentured servants" disembarked from the Dutch Man O War off the shores of Jamestown, VA in 1619 African's in America and now African Americans have been victimized by a murderous American historical continuum.
Dr. Wilmer Leon III is the producer/host of the Sirius/XM Satellite radio channel 110 call-in talk radio program "Inside the Issues with Wilmer Leon" Contact him at wilmerleon.com or by email at wjl3us@yahoo.com. Follow him on Twitter @drwleon and Dr. Leon's Prescription at Facebook.com.