Lacrosse Takes off in Prince George's County
Elton Hayes | 2/19/2014, 3 p.m.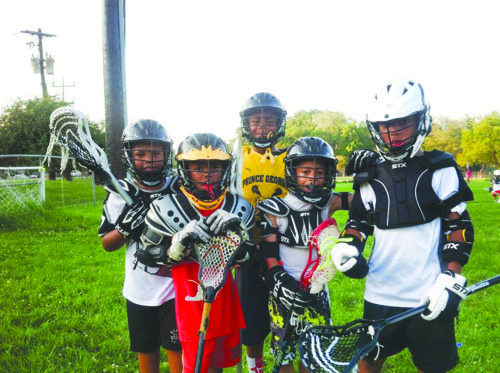 "I enjoy the fact that I'm able to help give back to those who [otherwise] wouldn't have a chance to play this sport," he said. "It's also a sport they can relate to. It takes a little from basketball, football and baseball, and rolls it all into one."
Anthony Bardonille Sr., 46, said the league's impact spans beyond Duvall Field in College Park, Md., where most of the league's practices and games are played. Bardonille's seven-year-old son, Anthony Jr., currently plays in the league.
"I see a lot of positive results from lacrosse," Bardonille, a Northeast resident, said. "I see a lot of kids who are in good shape, who are confident and who have good posture. The coaches teach a code of conduct that revolves around respect for others, family and self. And that is something the kids will take with them for the rest of their lives."
In three years, Prince George's County high schools will offer lacrosse as a varsity sport. And unlike Bruce Lancaster, Miles will have the opportunity to play the sport as an alternative to football.
Ross, one of the league's commissioners, said community support remains strong.

"When we started the league, we presumed that we would have to do more educating about the sport," Ross, 37, said. "But folks were very receptive and very interested to learn about lacrosse. So, truly, it was only a matter of giving the kids an opportunity."