LETTERS TO THE EDITOR: A Wonderful Partnership!
2/19/2014, 3 p.m.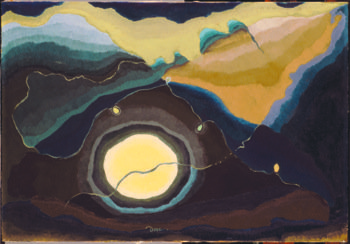 The article by Stacy Brown, "Phillips Collection Teams with UNCF," Feb. 6, 2014 is one of the most important articles I've read in your newspaper in years. As an art lover who frequents museums and galleries both here in the Washington area and when I travel throughout the country, I very rarely see African Americans working in a capacity other than as guards or in the gift shops.
I hope and I pray the students from our HBCU's make the best of this opportunity. It will not be easy; the museum field of work is a very hard arena to break into, and for a good reason: art is the foundation of civilized man, period.
There are reasons so much money is spent on acquiring, preserving and housing art. It is who we have been, who we are and where we are going as a civilization. We as African Americans need to hear someone at these major museum and galleries who shares similar experiences tell us about the art we are looking at and why it's important to us. We need to have someone who shares our experiences organize exhibits of artists who will tell our unique stories and share them with everyone.
I take my hat off to the United Negro College Fund and the Association of the Art Museum Directors.
Lawrence Kenny
Washington, D.C.
A Mayoral Debate's in Order!
I would like to give a shout-out to you and your staff for the wonderful work The Informer has been providing to us in the community in the form of great stories and exciting events.
With the upcoming mayoral primary in the District of Columbia in April, your staff writer, James Wright has kept us up to date on what's happening in and around the Wilson Building. However, I would like to make one suggestion. I would like to see The Washington Informer Newspaper sponsor a mayoral debate somewhere in Southeast Washington.
With all that's about to jump off in our section of the city we need to be able to present questions to the candidates about issues that will directly affect us, so if they don't follow through we can hold them accountable. This election is very important for us over here in Wards 7 and 8. Things are changing quickly and if we don't get involved we will be left behind, again.
Your publisher could be the moderator, and your writers could be on the panel that asks the questions. I know it's kind of late to try and get something like this organized, but, maybe not. Anyway, thanks again for all of your great work.
Robert Faulk
Washington, D.C.