Republicans Aggressively Recruit Blacks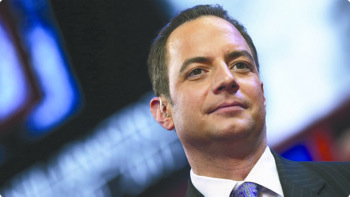 For decades, African-Americans overwhelmingly have supported the Democratic Party and its policies.
From the love affair between blacks and John F. Kennedy to the 93 percent of registered voters who supported Barack Obama in the 2012 election, African-Americans and the Democrats have been almost inseparable.
However, Republicans are attempting to set the record straight on their history with African-Americans, including the fact that Republican President Abraham Lincoln signed the Emancipation Proclamation that freed the slaves and it was a Republican Congress that worked to write and pass the 13th, 14th and 15th Amendments.
Those pieces of legislation helped to outlaw slavery, guarantee equal protection under the laws, and to secure voting rights for African-American men.
"I … remember the many African-Americans who have shaped our Party from its formative days as a small group of abolitionists through today," said Republican National Committee Chairman Reince Priebus, during an event at the Howard Theatre on Feb. 4, which honored prominent black Republicans.
Priebus and other top Republican officials admittedly are pushing hard to recruit African-Americans to the Party, particularly after their 2012 presidential candidate, Mitt Romney, received just six percent of the black vote.
The Party has also taken the unprecedented step of advertising in African-American media. In it's first-ever Black History Month advertising campaign, the RNC has launched radio spots aimed at African-American audiences in Washington, D.C., Detroit, Cleveland and Atlanta, cities that are comprised of predominately black populations.
Each of the advertisements highlights the accomplishments of black Republicans, such as Frederick Douglass, Sen. Hiram Revels of Mississippi, former Secretary of State Condoleezza Rice, and Sen. Tim Scott (R-S.C.), the first senator from the South in more than 100 years.
However, Bill Tompkins, president of the National Newspaper Publishers Association (NNPA), said he's still not convinced that the Republicans are serious about reaching out to African-Americans through advertisements in black publications.
"I was surprised to see their press release on the ad campaign and then to see that there was one black newspaper and two or three broadcast outlets and nothing else," said Tompkins, who said he hoped to learn more during a meeting scheduled for Tuesday, Feb. 18, between he and RNC officials.
"It hasn't been a full media campaign and we have reached out to [Republicans] in the past," said Tompkins, whose organization consists of more than 200 black newspapers in the United States and the Virgin Islands that enjoy a combined readership of more than 15 million.
Priebus acknowledged that Republicans had not been doing enough outreach in previous years. "We have suffered as a national Party for becoming a Party that has shown up once every four years, about three months before an election," he said. "That is a losing strategy, and it has come to an end."
Chelsi P. Henry, who's heavily involved in Florida Republican politics, told Black Entertainment Television that there are more African-American Republicans than meet the eye.
"I learned a lot being involved with the local Republican Party and I was president of the Minority Republican Club for two years in Jacksonville," she said. "I think the bigger question is why there aren't more vocal Black Republicans."
The Republicans need to do a much better job of communicating its message and the Party should reach out to minorities at a much earlier age, Henry said.
"We have to become as effective as the Democratic Party so that 18-year-olds truly make a choice rather than having the choice made for them," she said.
For their part, Democrats said much of what Republicans are doing should be viewed as nothing more than gratuitous overtures toward blacks.
"The RNC's Black History Month ad buys ring hollow since their Party has continually opposed policies that give all communities a fair shake and allows everyone's voice to be heard," said Kiara Pesante, a spokesperson for the Democratic National Committee.
"No matter how many offices they open, or how many people they hire, or how many special events they host, the Republicans simply can't explain away that harsh reality," she said.