WORLD CUP 2014: Great Things Come In Small Packages
Penny Watkins, Special to The Informer | 2/20/2014, noon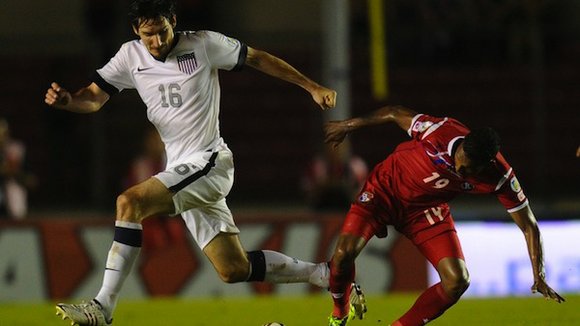 If Wayne Rooney hits top form and Steven Gerrard dictates the play from midfield, then England have a strong nucleus to build upon and make a strong challenge for the World Cup.
The Underdogs
As a current theme which runs throughout every sport, everyone loves an underdog. Nations who are unfancied to do well can often sneak under the radar and build momentum upon beating stronger teams and getting the local supporters behind them. These nations are often where the big money is found when betting on the World Cup, as their odds are considerably bigger than the favorites and it is not beyond all possibility that an unlikely team emerges from the pack to win the tournament.
Belgium are seen as serious dark horses, with a squad blessed with world class players within a new generation that has emerged in recent years. Unlike some underdogs who may rely on one or two secret weapons to deliver the goods, Belgium looks extremely strong in all areas of the pitch; while their squad may be the youngest to participate in the 2014 World Cup, they stand as good a chance as any nation to upset the odds and dethrone current champions Spain. Not only does their under-19 and under-21 teams illustrate the considerable rise in quality in Belgian football, but their current national team oozes class.
Thibault Courtois, Vicent Kompany and Eden Hazard are but three star players that are set to excel in Brazil, particularly the latter who is currently in the form of his life at Chelsea.