INTERSECTIONS 2014 Marks 5th Anniversary at Atlas Performing Arts Center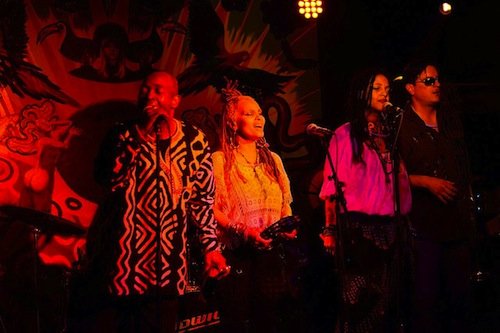 There is an entire roadmap focused on families on Saturdays. GALA Hispanic Theatre and Wit's End Puppets will perform an adaptation of traditional Mayan legends, after Mutts Gone Nuts starts the family programming on the first weekend. Performances for babies and toddlers, and Café Concerts for young people, ensure that the entire family has an outlet for entertainment.
This year, the Atlas went a step further to tie the Metropolitan Washington community even closer to INTERSECTIONS. Jane Lang, chairman of the Board, president and founder of the Atlas Performing Arts Center, and her husband Paul Sprenger, put forth a challenge for donations that they would match.
"This year, in addition to our usual gift, we wanted to create an incentive for the Atlas community to become personally invested in the success and future of INTERSECTIONS," she said. "We hope that those who respond to the challenge also experience the exhilaration of helping to make this unique festival happen."
Recalling the impetus for the renovation of the Atlas, which sparked the rebirth of the H Street corridor, Lang said, "INTERSECTIONS will always be the mainstay of the Atlas experience, it is the center of gravity of the Atlas so it will remain the primary source of renewal of the Atlas spirit," she noted.
"As art forms change, and new ones emerge; as different cultures that are part of our community's fabric reach out for new artistic connections; as artists discover new ways to engage audiences in music, dance and theatre; and as audiences seek new adventures in the performing arts, INTERSECTIONS will grow and adapt to change," Lang concluded. "That is part of its excitement, and I don't think we will ever tire of it."
A full schedule for the INTERSECTIONS Festival is available at intersectionsdc.org. Tickets can be purchased online, or call the box office at (202)399-7993, ext. 2. Tickets for Feb. 21 performances allow admission to the Opening Party.