Jackson Worried About Comcast-Time Warner Merger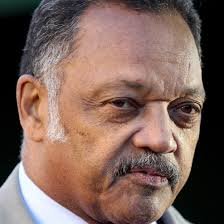 The Rev. Jesse Jackson, founder and president of the Rainbow Push Coalition, voiced his concern about the proposed blockbuster merger of Comcast and Time Warner Cable.
The merger could have serious adverse consequences for minority media ownership, Jackson contends.
"Media consolidation can have a troubling effect on entrepreneurs and consumers of color because it can reduce the unique representation of diverse voices and minimize business opportunities for women and people of color," he said Wednesday. "With the troubling state of minority media ownership today and the lingering impact of economic decline for communities of color, the merger can either contribute to the steady decline of African-American wealth or be part of the nation's course for economic recovery."
Jackson, through his Wall Street Project, said that he is "looking forward to working with Comcast and the Federal Communications Commission as they consider the public interest benefits of this major transaction."