City Report Blasts D.C. Fire/EMS Personnel for Resident's Death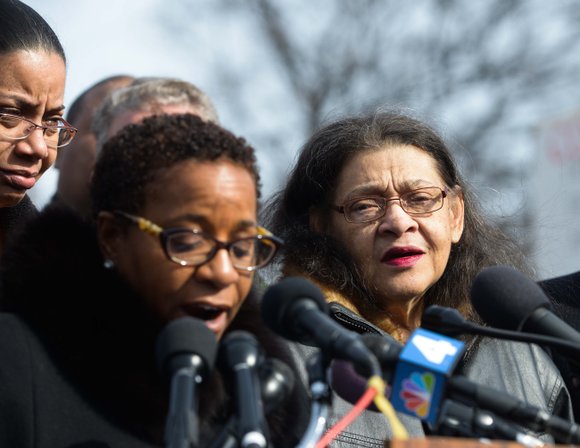 The board may also recommend other non-traditional penalties. The board's decision does not have to be unanimous, but it must be by the majority. The fire chief can adopt the penalty, reduce the penalty or dismiss the case. However, he cannot increase a penalty. If the fire chief imposes an adverse action, the employee has the right to appeal to the D.C. Office of Employee Appeals.
Mills, a longtime city employee, was a Navy veteran, Mason and a Shriner, he worked at the Department of Parks and Recreation.
His family remembered him as a loving, caring person, a good neighbor and an outstanding family man who considered every stranger a friend.
They also said the firefighters and personnel should be fired.
Their lawyer, Karen Evans, said the family is seeking swift changes to a law that protects city agencies from accountability in such cases.
"It's especially tragic that someone who gave so much to the city died this way," Evans said during press conference shortly after the incident. "We want to expose to the world what happened in the nation's capital. It could happen to anyone of us, anytime. This is a call to arms. Change must come. We don't want another task force, another investigation, another review."
Quander offered his condolences.
"Like the Mills family, I too have been deeply shocked, saddened and disappointed by what happened to Mr. Mills," Quander said. "Both Mayor Gray and Chief Ellerbe spoke with family members soon after their loss and expressed their sadness and disappointment."
Quander said investigators interviewed citizens who witnessed the incident, as well as employees from multiple city agencies. He said that as much as everyone "wanted to see quick disciplinary action," investigators took their time to fully understand what happened and hold accountable those who deserve it.
"We also must identify any gaps in our service delivery and/or policies so that we can make the necessary improvements," Quander said. "Chief Ellerbe has enacted many reforms that allow FEMS to better respond to medical emergencies. He has presented additional reforms, accountabilities and advancements that are necessary, but have not been met with agreement. There has to be a collective approach between the Administration, Council and Labor to affect these changes. Nothing else is acceptable."