Evans Wants Broader D.C. Education System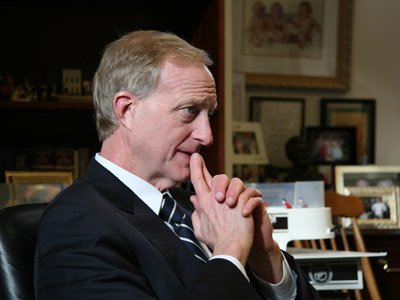 D.C. Council member and mayoral candidate Jack Evans wants children in the city to have access to resources that would allow them to best utilize their talents.
Evans, who represents Ward 2 in Northwest on the council, said that the D.C. public school system is not cost-effective and that is not good for students and taxpayers.
"The District spends more money per capital on education than any major city in America yet District students lag behind in academic achievement." Evans said. "We must produce better results to guarantee a 21st century education for the District's growth."
Evans will compete for the Democratic mayoral nomination in the April 1 primary with the incumbent, Vincent Gray, and six other contenders.
Highlights of the Evans plan are extending hours of learning and creating comprehensive after school programs that provide wrap around services for every student; convene college and university presidents of the District's institutions of higher learning and expand partnerships with public schools; mandate that each school hire an arts, physical education and music teacher as well as a librarian who are ready to instruct and inspire students in the arts and encourage physical fitness and make universal pre-K a reality in the District.
"As a single father of three, I quickly learned that wrap around services are critical to providing safe environments for our kids after school, and are essential in closing the gap," he said.