Rep. Edwards Praises John Dingell's Long Service in House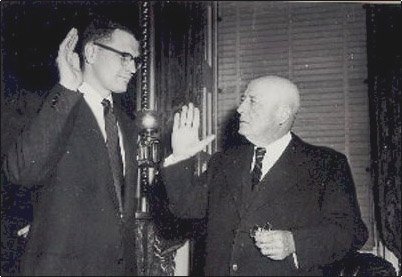 Rep. Donna Edwards (D-Md.) commended the work of fellow Congressman John Dingell (D-Mich.), a longtime member of Congress who has been involved in every major issue facing the country since the Eisenhower administration.
Dingell announced Monday that he will not seek re-election.
"Since first being elected to Congress in 1955 and becoming the longest serving member in the history of Congress, John Dingell's commitment to serving his constituents and leadership in the House of Representatives sets the example of us all," Edwards said. "He has been a role model for me as a champion of health care reform, submitting his first bill to overhaul the system beginning in 1957. It was an honor to work together on the Affordable Care Act."
Dingell, 87, has served as the chairman of the House Energy and Commerce Committee and, when Republicans are in charge, as its Democrat. Dingell is generally known as progressive, supporting civil rights, environmental and labor causes throughout his tenure.
If U.S. Rep. John Conyers (D-Mich.), a founder of the Congressional Black Caucus, wins re-election in November, he will be the House's longest serving member, starting in January 2015.
Edwards said that Dingell served as a mentor to her on how Capitol Hill works.
"Learning about the legislative process from him and hearing his passion to provide quality health care to the American people has been a highlight of my congressional career," she said. "His grit, determination and knowledge will be missed."