Wednesday's Snowstorm: Just Like Tuesday's, But Worse
WI Web Staff | 2/25/2014, 4 p.m.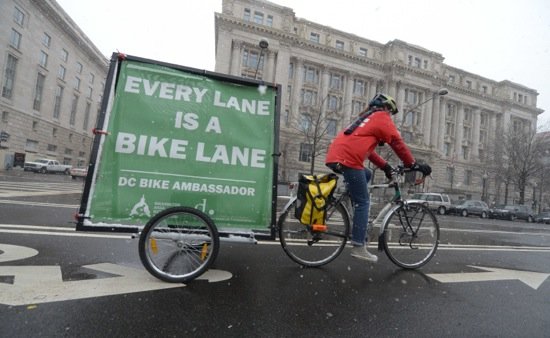 A steady and, at times, heavy snowfall early Tuesday ultimately proved inconsequential, save for a few headaches during the morning rush hour. Be prepared, however — Wednesday morning could be a repeat, only this time the snow will stick around for a bit.
The National Weather Service has issued a winter weather advisory for the region, in effect from 1 a.m. to noon Wednesday. The snow is expected to begin between 2 a.m. and 4 a.m. Wednesday and to last until noon. Between one to three inches of accumulation is possible, likely hampering the early morning commute.
The accumulation from Tuesday morning's snow shower was minor and quickly dissipated by the afternoon as temperatures warmed and the sun briefly appeared.