Arthritis Proves Debilitating for African-Americans
Nearly 100,000 in D.C. Suffer from Joint Pain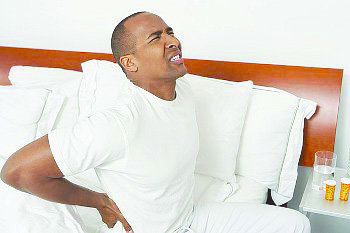 CDC officials also noted that arthritis causes a surprisingly disproportionate amount of pain and limitations for African-Americans.
When compared to whites, blacks with arthritis are 26 percent more likely to report activity limitations; 43 percent more likely to report work limitations; and 60 percent more likely to report severe joint pain.
"Many people are finding themselves facing a huge financial burden simply to get the drugs their doctors have prescribed because of discriminatory insurance practices and others are being forced to travel hundreds of miles just to see the closest doctor," said Michele Gradalupe, vice president of advocacy for the Arthritis Foundation in Harrisburg, Pa.
"These are reasons why the Arthritis Foundation is so committed to educating our lawmakers on the devastating toll arthritis takes on our nation's health and economy."
While studies, such as the CDC report, highlight disparities, it's important to note that there are resources for people living with arthritis.
The CDC recommends self-management techniques be added to the daily routine of anyone living with arthritis.
Some lifestyle changes that may help African-Americans ease joint pain include interactive workshops such as the arthritis self-management program and the chronic disease self-management program, which are low-cost and available in hospitals and health centers across the country, officials said.
Further, 30 minutes of moderate to low-impact physical activity at least five days per week helps to reduce pain and improve function, mood, and quality of life for adults with arthritis, CDC officials said.
"The number of U.S. adults with arthritis is increasing," said Dr. Wayne H. Giles, Director of the Division of Population Health at the CDC. "Because arthritis occurs so often with other conditions like diabetes and heart disease, arthritis limitations may be interfering with the recommended management of those conditions, especially in regards to physical activity."