Watkins Award Finalists Visit D.C.
Rick 'Doc' Walker Serves as Keynote Speaker for National Ceremony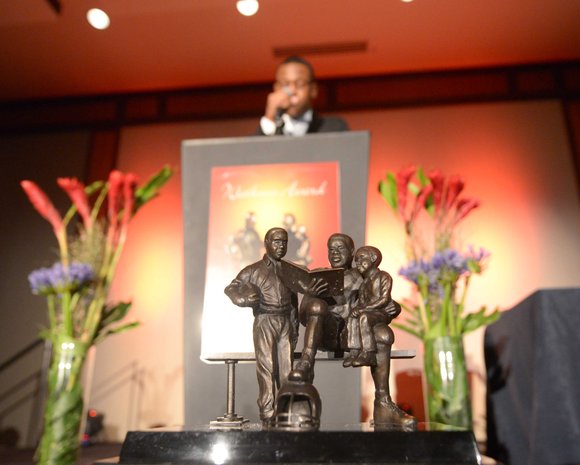 Carmichael is headed to Duke University this fall and hopes to one day have a career in orthopedic surgery. He said the fraternal feel of the group is humbling.
"One of the things that surprised me [since I arrived in Washington] is the brotherhood," Carmichael, who carries a 4.2 GPA and is president of St. Paul's Episcopal School's National Honor Society, said. "Just to have all the former finalists here with us, who we can call and go to for help … to know that there is someone out there, who is looking out for you, means a lot to me."
Despite hailing from different cities and states, the five 2014 Watkins Award finalists all agreed on one thing: their families are primarily responsible for their success.
Kingsley Okereke slipped behind a small crowd in one of the Hyatt Regency's conference rooms and watched his son stand on the red carpet and answer questions. The father pulled out his cell phone and quietly snapped a picture. The moment felt surreal.
"Our focus has always been on academics – do your homework and get good grades, and maybe you can go to a school like Stanford," the elder Okereke, 55, said. "Football was something [Bobby] picked up as a freshman; it wasn't something we focused on. It just happened," he said with a smile.