Obama Announces 'My Brother's Keeper' Initiative to Help Minority Boys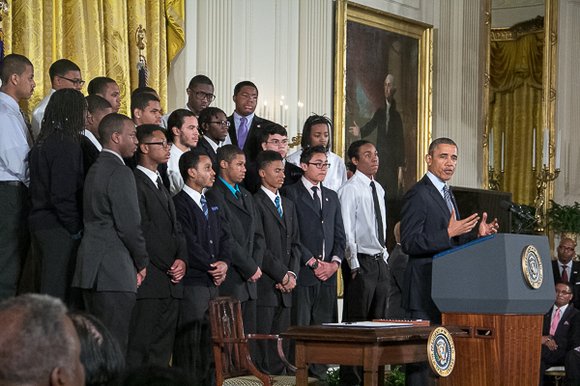 President Obama, in front of a distinguished group of mostly black boys and young men at the White House on Thursday, launched "My Brother's Keeper," a multi-agency effort to secure economic, political, social and cultural opportunities for young men of color.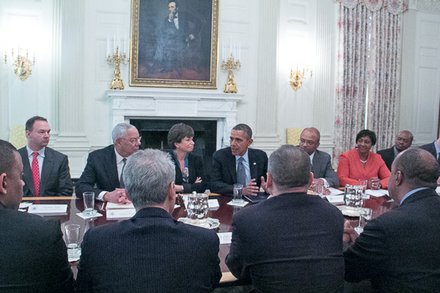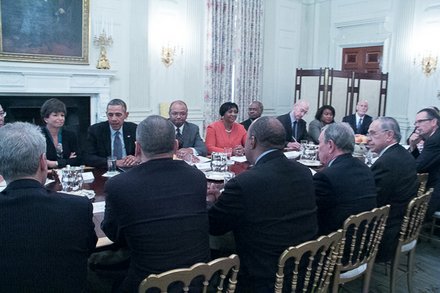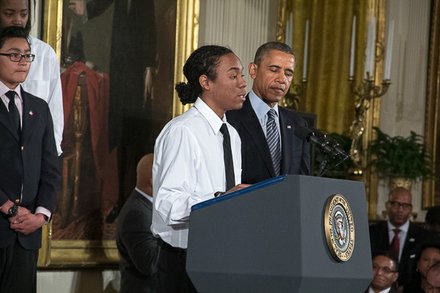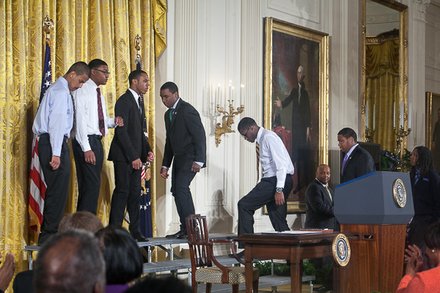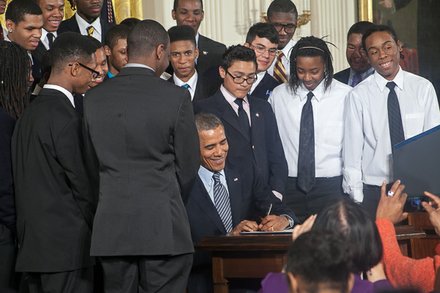 Obama was introduced by Christian Champagne, an 18-year-old senior at Hyde Park Career Center in Chicago who is a member of the highly-respected Becoming a Man program. Obama and Christian were joined on the stage by students from the District participating in similar programs.
Among those in attendance were Sybrina Fulton and Tracy Martin, the parents of slain teen Trayvon Martin; former Secretary of State Colin Powell; entrepreneur and sports legend Magic Johnson; the Rev. Al Sharpton, New Jersey Sen. Cory Booker (D), Chicago Mayor Rahm Emanuel, former New York City Mayor Michael Bloomberg and political commentator Bill O'Reilly.

National Urban League President Marc Morial, who was also on hand for the event, said such a program is sorely needed.
"Data shows that boys and young men of color, regardless of socio-economic background, are disproportionately at risk through the journey from their youngest years to college and career-including large disparities in reading proficiency, employment and involvement in the criminal justice system, among other areas," he said. "That these young men are more than six times as likely to be victims of murder than their white peers and account for almost half of the country's murder victims each year should be a wake-up call for all of us."