Coerced Confessions Ruin Faith in Criminal Justice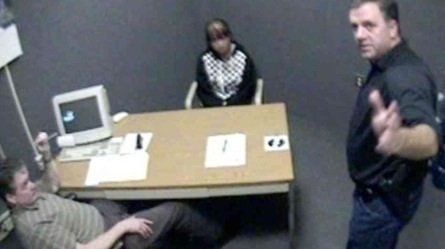 Legislators in other states also said they're considering doing the same.
Currently, only an individual who has contested the accusation of a crime is permitted to sue for wrongful conviction, but New York State Attorney General Eric T. Schneiderman said changes are necessary to eliminate unnecessary and overly broad barriers seeking restitution.
"It doubly victimizes people who acted out of fear, had a serious mental or psychological problem, or were simply too young to know what they were doing and as a result admitted doing something that they did not do," Schneiderman said.
Despite the changes in the law and the progress made since Jim Crow and the civil rights era, forced confessions remain steady throughout the country, according to various statistics and reports.
Officials at the Oxford African American Studies Center reported that by the mid-1990s, African American incarceration rates had reached epidemic proportions.
Officials said by age 35, about 70 percent of the black men in Washington, D.C., had been arrested, and almost 85 percent had been or would be arrested at some time in their lives.
A computer analysis of almost 700,000 criminal cases in California from 1981 to 1990 demonstrated that at virtually every stage of pretrial plea bargaining whites were more successful than minorities: whites were more likely to get charges dropped and cases dismissed, avoid harsher punishment and extra charges, and have their criminal records wiped clean.
The high percentages of African Americans with arrest and conviction records in the 1990s also meant that a large segment of the black population was in danger of becoming second-class citizens, even after their charges were dismissed or their sentences served.
Officials said because employers tended to pass over applicants who had a criminal record of any sort—even an unfounded arrest—the frequency of arrests could only exacerbate unemployment and poverty among African Americans.
"Now, imagine how detrimental false confession cases have been, especially to our people, to blacks," Dibble said.
"There's no reason at all even today for black people to trust the police or a judge."
Dibble's comments were echoed by Grimsley, who noted that though times have changed, and racial barriers are no longer as overt as they had been, the criminal justice system is still marked by racial injustice and discrimination.
"Through racial profiling, police misconduct, indigent defense, jury selection and more, biases are still manifest in similar ways," he said.